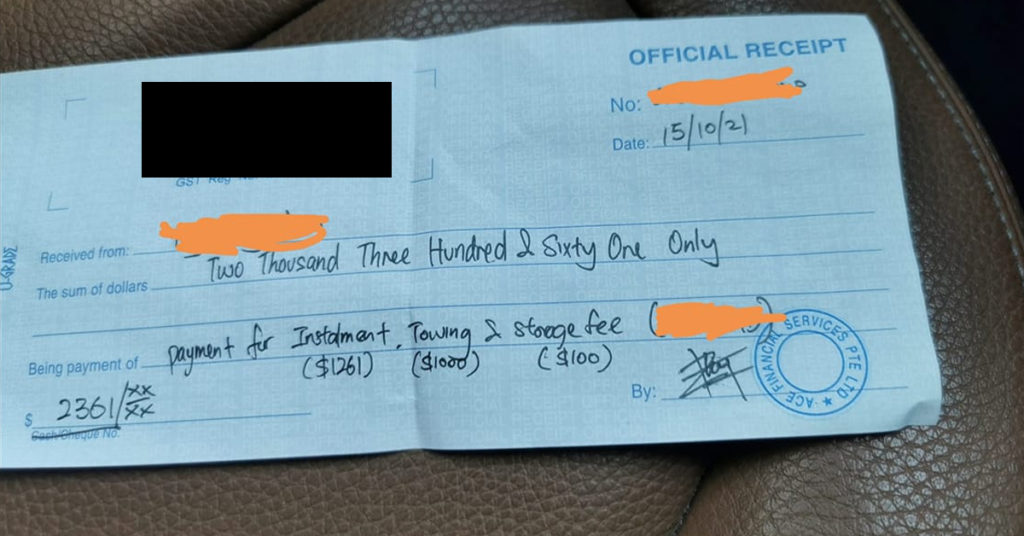 Recently, I encounter a problem and would like to gather feedbacks on this issue. My car was towed away recently even after I have made attempts to inform my finance company that I will be late in paying for the car loan for the month of October. I was only oweing them for one month.
However, to my surprise, my car was towed away in the morning with no prior notice even after I have informed my finance company (*** *** ***PTE LTD) that I may have difficulties to pay for the car loan.
The following attached picture is the amount I have to pay just to get back my vehicle. Just look at the exorbitant price I have to pay to get back my vehicle. Instead of paying for one month loan that I already have difficulties in, in the end the total amount that I pay is equivalent to two months of the loan.
In my opinion, there was no chance given even in this pandemic when governments have emphasised that they will be helping Singaporeans to brave through this hard time.
How can I solve this issue guys?