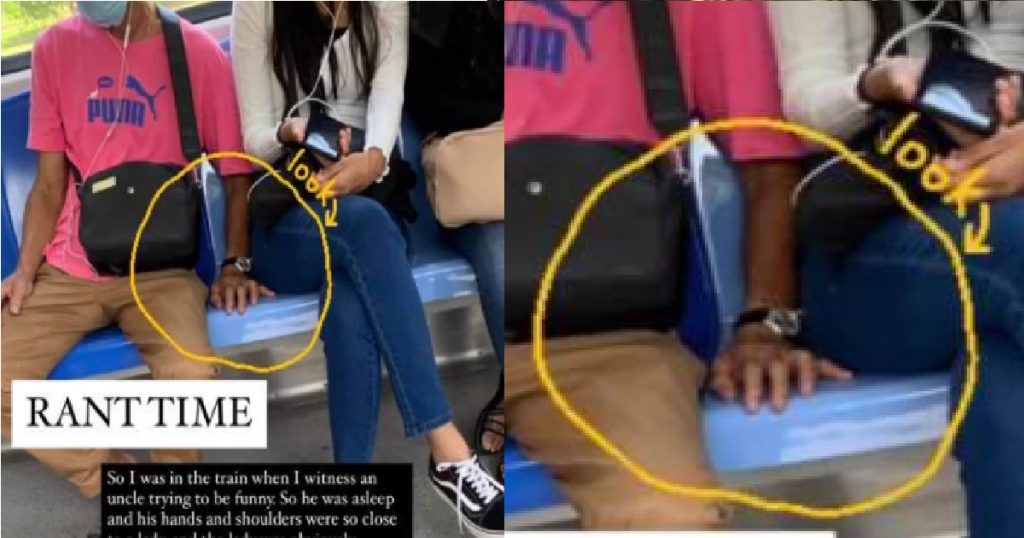 A vigilant netizen by the name of Dwayne Low, took to Facebook and Instagram to share an incident that he witnessed on the MRT.
Low posted screenshot of his Instagram story, where a man could be seen unusually leaning out of his seat towwards a female passenger seated next to him, with one of his hand resting on her occupied seat.
His arm was making contact with her as well and Low noticed that the female passenger was obviously uncomfortable with the situation, although she did not speak up about it.
Low then stood up and asked the man to move away from the woman.
You can see the full transcript of his post below.
So I was in the train when I witness an uncle trying to be funny. So he was asleep and his hands and shoulders were so close to a lady, and the lady was obviously uncomfortable and didn't dare to speak up. I gave the benefit of doubt for a good 5 mins since he was "sleeping". BUT HE WOKE UP, and went even closer to the girl and that was when I couldn't take it no more.
I stood up and tap this fella on the leg and ask him to move his hands and body away from her. Well, he didn't even seem apologetic and just went back to slp but his hands went away and he stopped the physical contact.
Girls, do not be afraid to speak up because there shouldn't be tolerance for such disgusting behavior. And I encourage peeps to step up if they witness such things happening to strangers. A good deed will go a long way!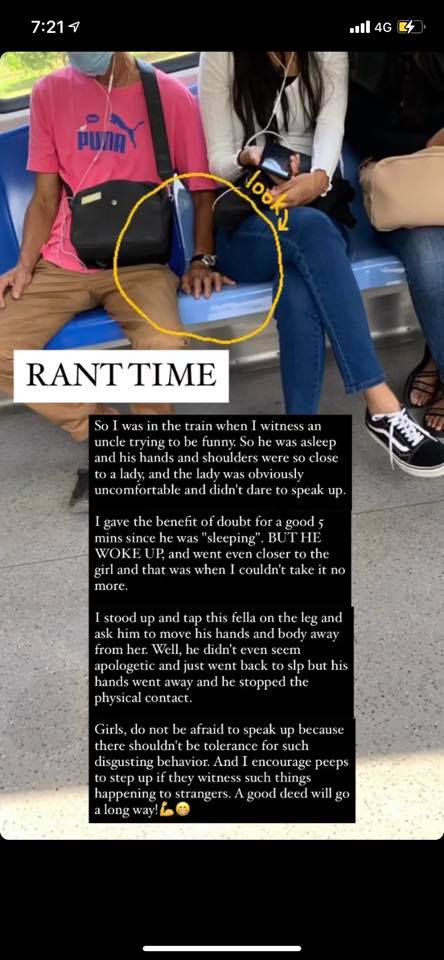 Image source: Dwayne Low Facebook