A netizen posted on Facebook claiming that a man had allegedly asked him to join him in an empty cubicle while peeing beside him at one of the urinals.
The man posted a post telling people to beware of this fellow. The man said that the incident took place on Monday (November 7) evening at level two of Northpoint's male toilet.
Northpoint
Beware!
Northpoint toilet #02 floor
South wing Monday evening
07 November 2022.
This guy comes next to you at the urinal and asks you to join him in an empty cubicle!
Keep a lookout and be careful if you have kids attending education classes at that area.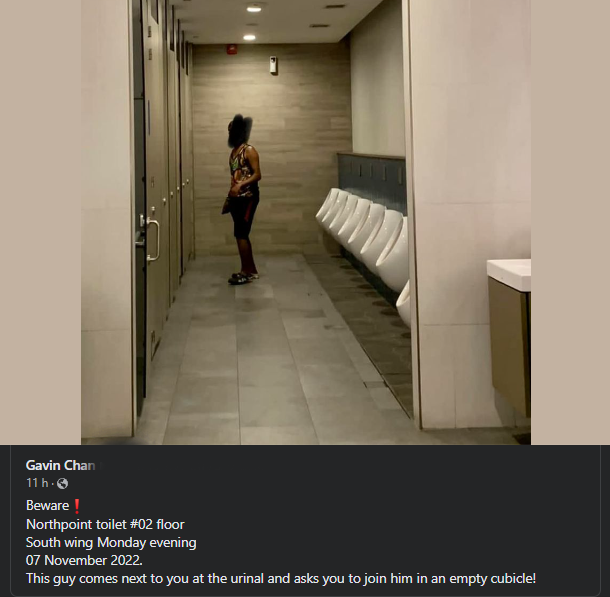 Here are what netizens think:
He needs help to wash the toilet lah….lol
I just love yishun..yishun estate should be the most expensive estate in the whole of sg
You should report to building management or SPF
Yishun again?
See the clothing you know liao. hehe