non Finance, non loan, non property, non banking, non credit card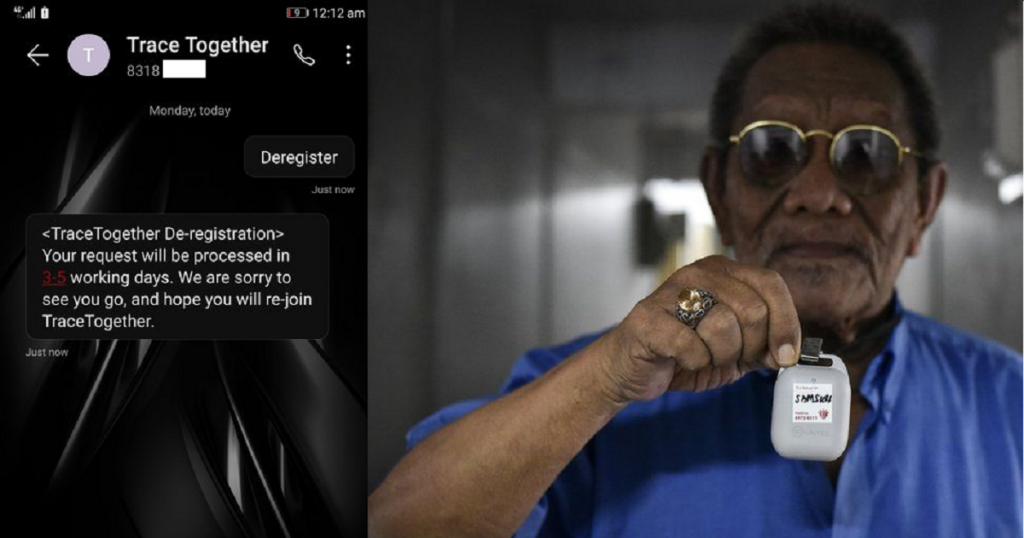 User Lemon_Tea recently posted on the HWZ forum stating that it is possible to delete your TraceTogether data by sms-ing DEREGISTER to a number +65 8318 XXXX.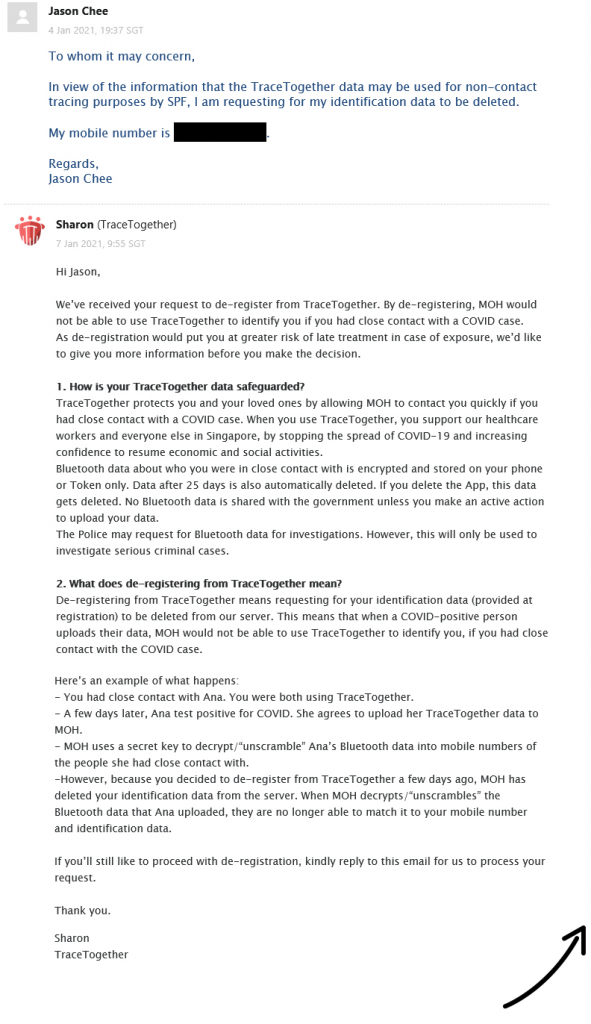 It is believe that you will receive a confirmation that the request has been received and will be processed in 3 – 5 days. The number sent from your mobile phone must be the same number that you used to register in TT App.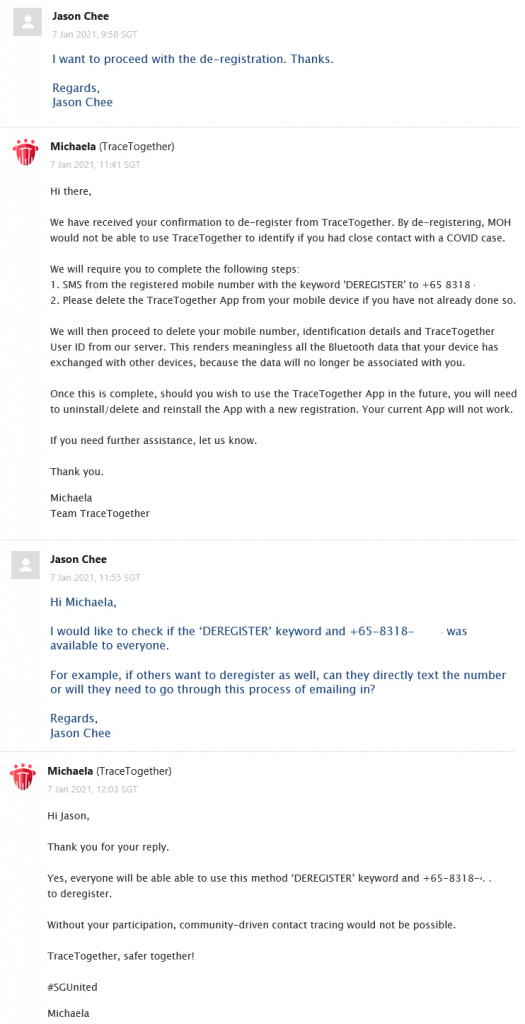 A webpage called research.reignofcomputer even confirmed this by posting screenshots of Singaporeans who were successful in removing and deleting their TraceTogether data.
Whether there is any truth in this is yet to be confirmed.