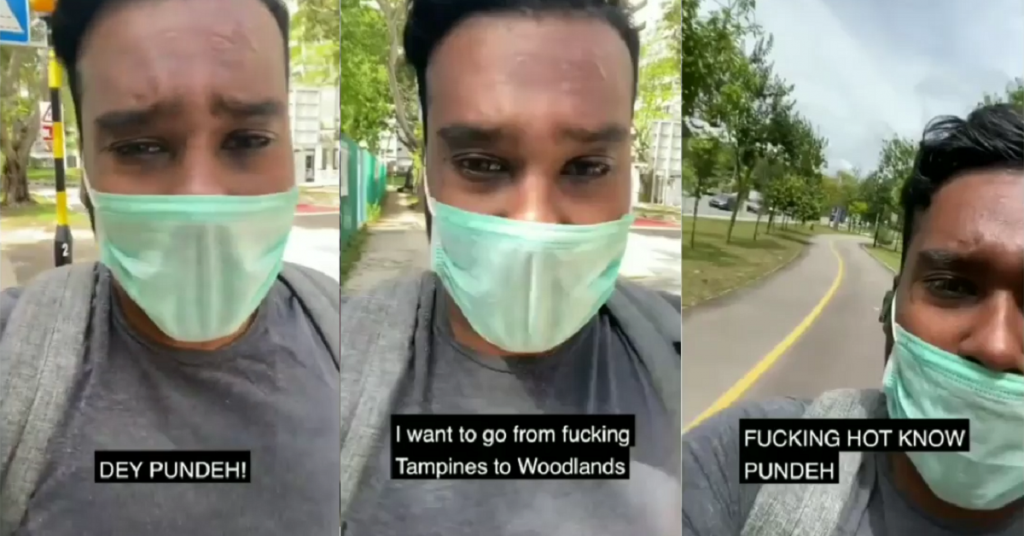 A video which was posted on the Facebook group sgfollowsall shows a man complaining about the public transport in Singapore.
He stated on how many buses he have to change just from going to Woodlands from Tampines. And he also was frustrated on how he took the wrong bus that left him stranded somewhere in Woodlands.
He shouted "pundek" throughout the whole video as well.
FULL VIDEO LOADING…