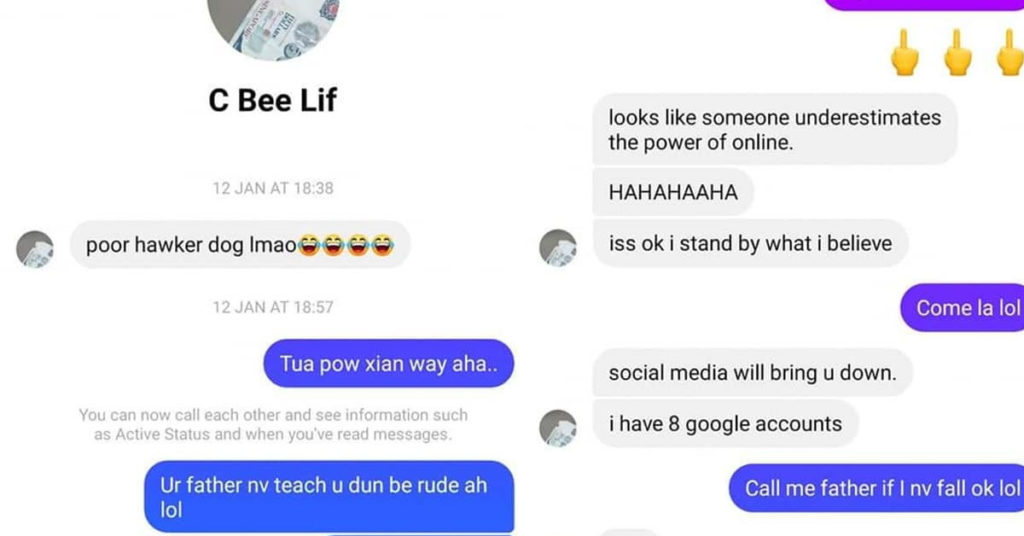 A number of my friends message and tag me about Internet bully who are trolling hawkers and FNB and yes I'm 1 of them who kena from the same keyboard warrior.
So this fellow C Bee Lif told me he got 8 clones to account and he will use it to bring down my business by posting a negative review on my page. At times he will create some more fake accounts and disturb us in our business page.
I did write to Google Chrome about this but Google Singapore reply me there's nothing wrong with the review hence there's nothing I can do about it. The same goes for the victim Mentai-Ya Japanese Cuisine who get the same reply from Google. There are hawkers and fnb business friends who used many years to build up their business reputation and relationship with the consumers.
They are very passionate and dedicated to their job and when they received all these cyber clones attack fake reviews of course they will feel upset about this. Don't do this type of chek ark thing la, I didn't mention it because I thought I'm the only 1 who Kena. I also don't have time to go entertained them as my priority goes to my business and helping out the hawkers.
Now then I know this same person used this stun on so many people! This period of hard time still do this type of things. There's karma around la.