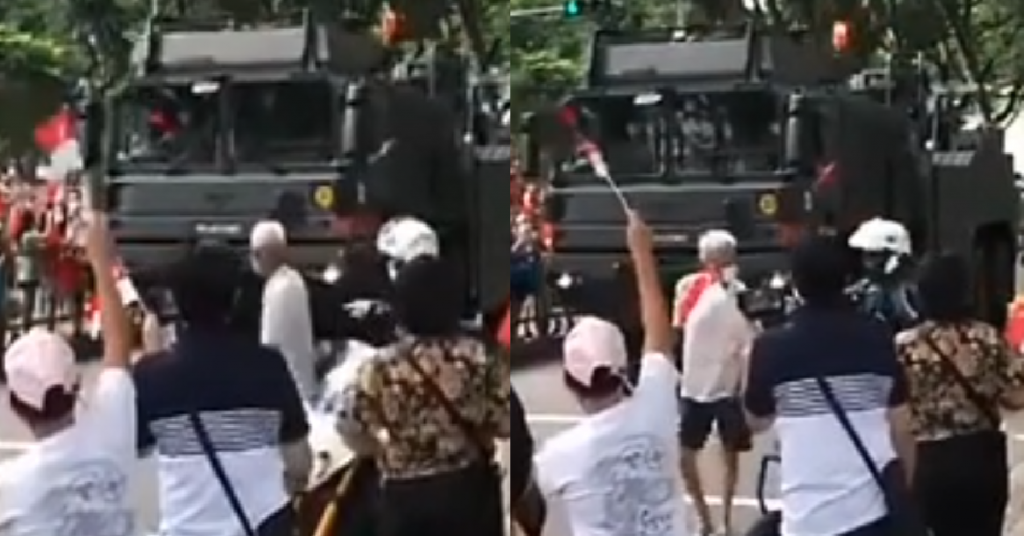 A video is circulating on Facebook and Whatsapp, showing an elderly man who tried to cross the road whilst the military vehicles from the NDP's mobile column were driving past.
A traffic policeman could be seen standing at the traffic light to block pedestrians but the elderly man just walked past him like it was just another day in the neighbourhood.
The policeman could be heard shouting at the man: "OI OI OI OI" as the army tank came to a sudden halt to avoid running him over.
The traffic policeman then told the old man that the road is closed, saying: "THEN I STAND HERE FOR WHAT?!"
FULL VIDEO LOADING…