Facebook user Dan Yeo shared how he didn't do a proper check when receiving his rental car from GETGO, only checking the driver's side of the car before driving off with it.
He later found out that there were damages on the bumper on the other side that he didn't notice, and was charged $2,187.80 for damages.
He asked if it was "fair" to be charged for the damages caused by other people despite not checking the car for damages when he received it.
Here is what he said
THE MOST MISFORTUNATE EXPERIENCE WITH GETGO.
In August, I've rented a car from GETGO. Prior to starting my trip, I'd only checked for damages on driver's side of the car as I was in a hurry for my appointment.
While i was at the car petrol station for a petrol refuel, I overheard someone saying that my rented car was quite bad, I walked over to the passenger seat side and got a big shock and realised the front bumper was dislodged and there were some scratches too.
I panicked and was enraged with myself as I did not do my due diligence to check the entire car. However I immediately reported this issue with a photo through via their live chat, and informed that I only found out the damages there and then.
The person advised to report this when I end my trip. After getgo "investigations", they have deduced that I'd caused the damages and I'll be liable for the repair cost that amount to $2187.80.
Despite highlighting to them numerous times that the damages were not caused by me and with my request for the team to re-investigate into this matter by retrieving the car park cctv footage, they simply ignore it and kept reiterating for me to pay the fee.
If the damages were done by me I will take responsible to pay for it, but it's not! Getgo will be getting their legal debt collectors to deal with this case.
I think it is totally unfair, as I felt I'm being pushed as a scapegoat that Getgo is not reviewing this fairly. It can be easily reviewed to prove my innocence but GetGo is reluctant to do anything for a customer.
Do you think it is fair and GetGo still deserve the trust of existing and new riders? No! Would appreciate it if anyone could share advices or steps to take on this if you were caught up in my situation.
Netizens' comments
Where got such thing ler the car so rabak how can u not see? Even if i was going to rent i will see front and back just nearby only late late lor safety first if u really want to avoid made a police report or email hdb or what .
Eh bro, u never do diligent check is your own mistake leh. It is in your interest to go retrieve cctv footage etc etc evidence leh, not the responsibility of Getgo.
Before booking the car, there would be a prompt telling you to check if the condition is OK and if it's not, you have to take a picture of the damaged parts under "report a problem". This ensures that the car was damaged before you drive
When using any car rental, take pics even if you're in a rush. Late never mind, they accuse you of damaging surely GG. Expensive lesson…
I rented on daily basis before. Wont be surprised to see new dents daily. Some dents even at a rather near same spot! Always take photo to cover your backside la..
Before u start the apps already asked u upload photo of car. You can check 1 side, what's checking another 2 sides??? Zzz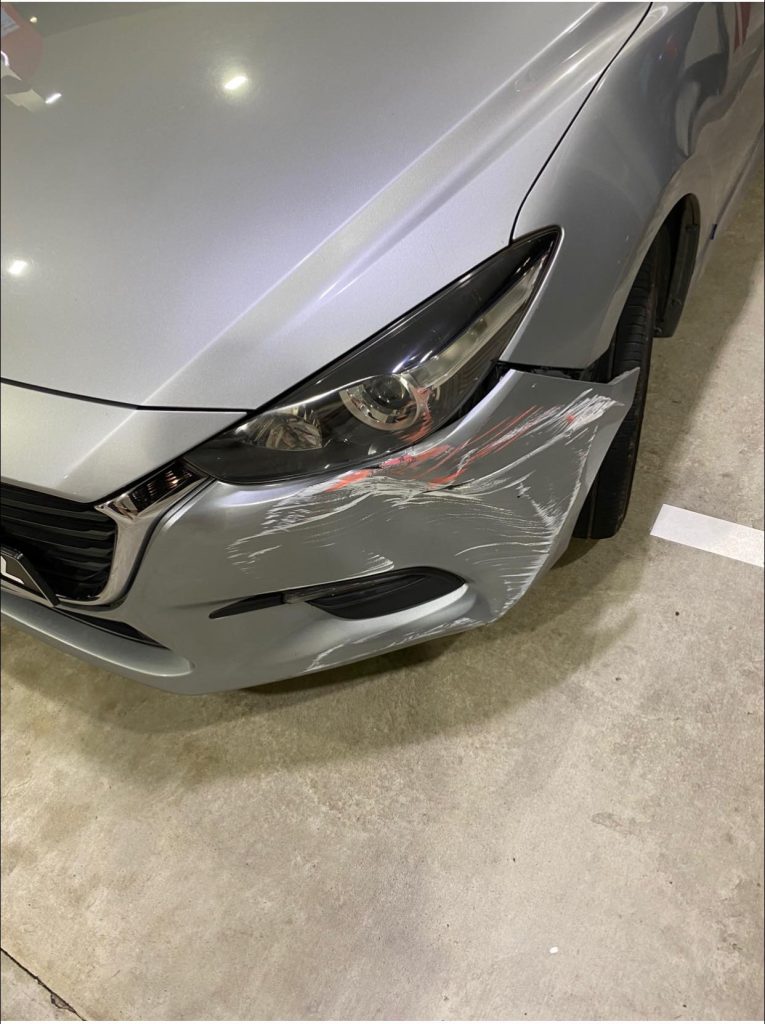 Source: Dan Yeo on Facebook