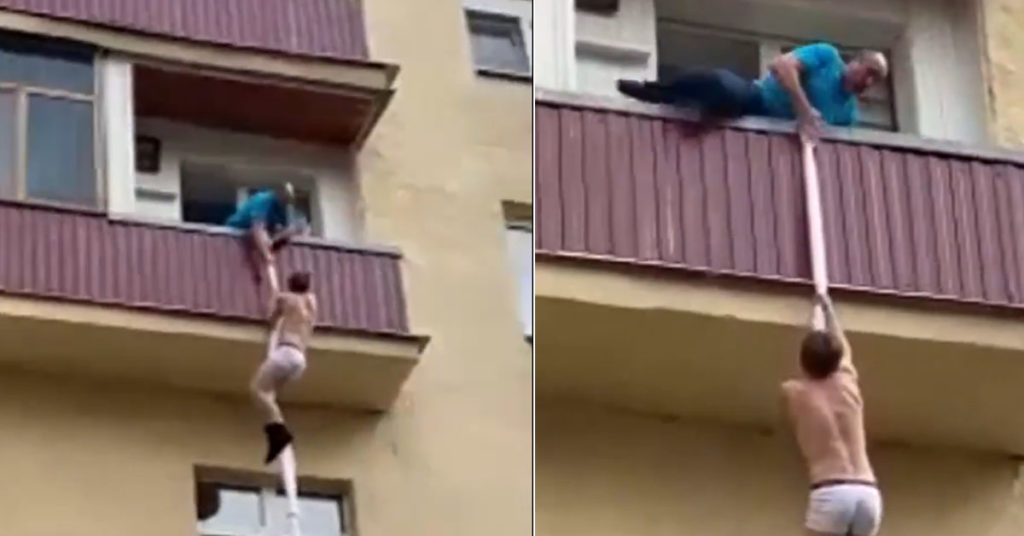 A video went viral recently, it is unclear which country this video is from.
The man seems to have slept with someone's wife and tried to escape from the balcony by tieing a rope and climbing down.
The woman who was in the video threw all of the man's clothing downstairs. The husband was fierce and wanted to attack the guy but his wife seem to be stopping him.
Passerbys in the area was laughing at the incident.