Found this dead baby cockroach in the plastic bag when I open up and prepare to eat the food.
I go back straight to Saizeriya SG @ Marina Square and request them to change the whole food as I'm not sure whether the food is also contaminated but the server only allow me to change the plastic bag and the cutleries, not the food…
This is kinda disappointing. Hope Singapore Food Agency (SFA) can do something about it. #saizeriya#SFA
Got baby means it's breeding there.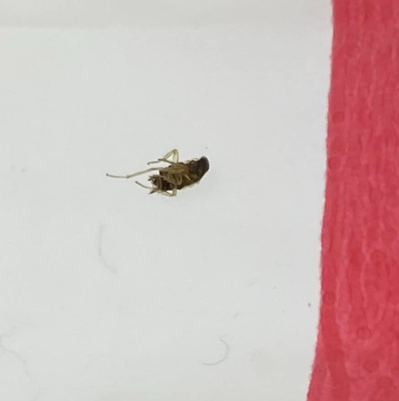 SFA:
All food operators should ensure that their premises are clean and well-maintained, and staff are adequately trained on proper food safety management. SFA will take enforcement action against food operators who do not adhere to regulations or comply with food hygiene and food safety requirements. Offenders are liable on conviction to a fine not exceeding $5,000 and in the case of a continuing offence, to a further fine not exceeding $100 for every day or part thereof during which the offence continues after conviction
Members of the public who come across poor hygiene practices in food establishments are advised not to patronise them and provide feedback via our online feedback form (www.sfa.gov.sg/feedback) or call us at 6805 2871 with details for our follow-up investigations.
Here are what netizens think:
I will definitely insist they change or refund
This kind of food establishment I will never visit
Don't go there any more since so dirty