Pizza is the favourite of many, but a real good pizza is often hard to find in Singapore. Most fast food pizza are not really authentic pizza but they are edible.
A customer of Pezzo Pizza experience an unpleasant experience after finding "plastic/string" in the pizza he bought.
Here is what the man said:
Absolutely disgusted by Pezzo Pizza SG from Compass One outlet. Purchased 6 pieces of pizza from them and while eating halfway, I discovered that there was a piece of plastic/string that was on the pizza which absolutely ruined my mood to carry on eating.
Very disappointed by the lack of food hygiene. How can this be allowed? Singapore Food Agency (SFA) please look into this.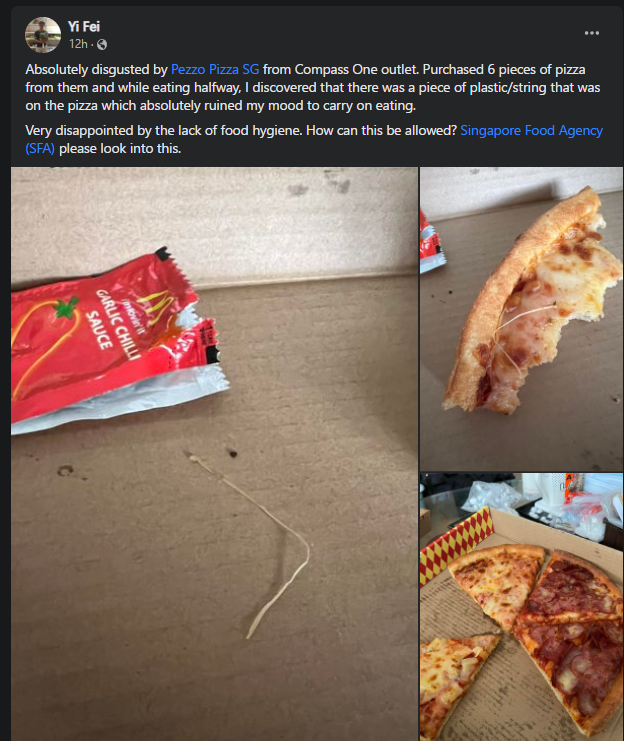 Pezzo has since replied to the complain
Pezzo Pizza SG said:
Hi Sir, we are appaled that this happened and assure you that we take matters regarding our food safety very seriously. We will be in contact with you to provide us with some information for us to thoroughly investigate this matter so that it does not happen when you visit us next.We sincerely apologise for the incident, and thank you for taking the time to bring it to our attention so we can serve you better.