Affection is a strong feeling that pushes people to do what they normally won't. A photo circulating on Facebook stated that a man gave a bouquet of money to a woman from a night joint.
According to Vaster News, the page stated that (Google Translated):
"Singapore's night entertainment venues ushered in revenge spending, a high-stakes customer gave a S$40,000 "cash bouquet" to a night girl! (as the picture shows)"
Original text:
新加坡夜间娱乐场所迎来报复性消费,一豪客送4万新元"现金花束"给一名夜场女郎!(如图所示)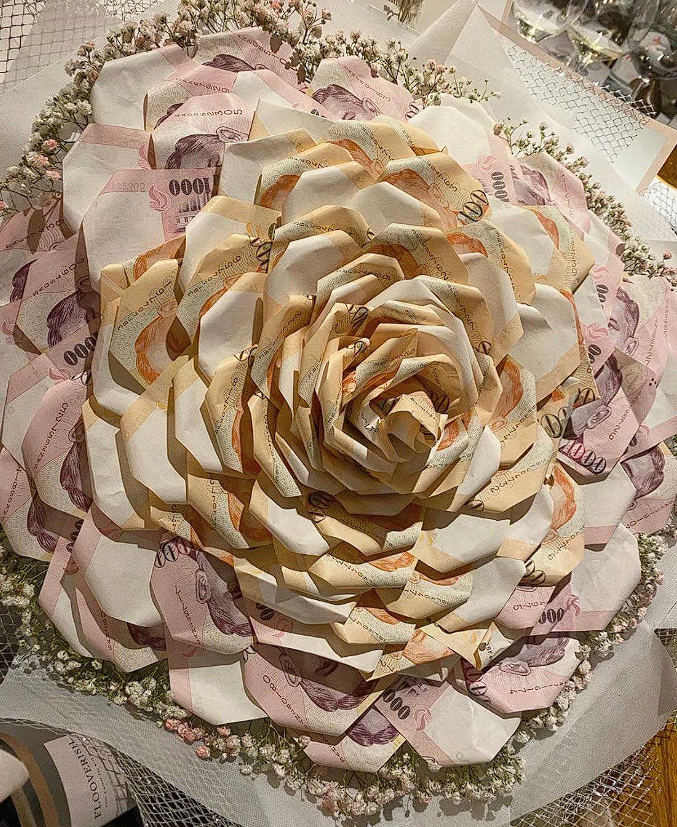 Netizens who saw the photo were not pleased:
Some of the netizens raised the question if the man is also as generous to his family.

Netizens said:
"$1,000 you can get one, $40,000 you can get 40. It's possible to spend 40,000 daily. 40,000 is enough to have fun for 40 days. Even if you have alot of money, you should not spend like this."
"When a man is itchy he can go bankrupt also no problem"
"If the woman received this for 10 days she can play for early retirement"
Too much money
It is unclear if this story is true but whether you are giving this to a woman in a club or gf or wife that is still alot of money.