non Finance, non loan, non property, non banking, non credit card, non car insurance,non trading, loans loaning, housing loan.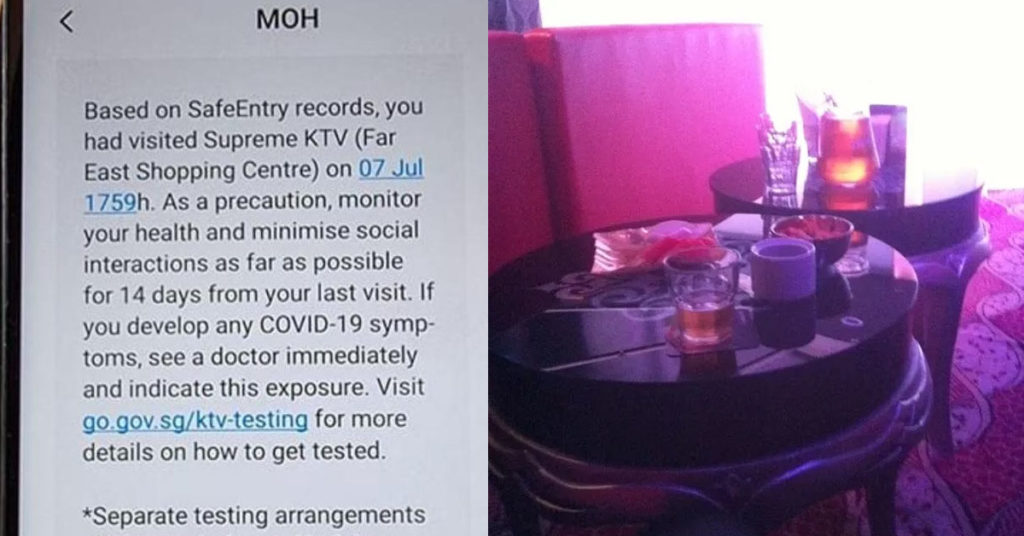 A man who told his wife that he is doing overtime at work has received a message from MOH saying that he has been to Supreme KTV at Far East Shopping Centre.
He told his wife that he was working overtime and therefore will return home late.
Now he does not know how to explain to his wife. In the message, it indicated that he was at Supreme KTV (Far East Shopping Centre) on 7 July at 1759HURS.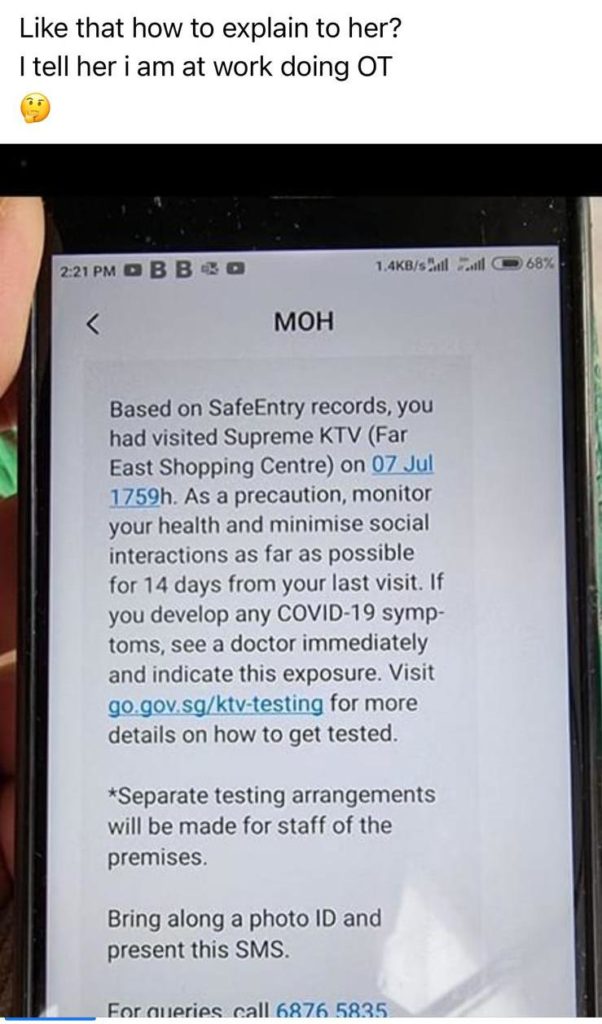 KTV hostesses kissing and doing much more
A voice message was also circulating on Whatsapp along with the photo speaking about how KTV hostesses behave in the KTV saying the dangers of the KTV.
The man said that they will kiss, hug and even sometimes S** in the KTV, saying that it is risky in this setting.
Full Video Loading…