Imagine booking a ride and hoping that you will be safe home only to get taken advantage of.
A man who took a Tada ride while drunk was charged extra fees to the ride, even after escalating the issue to Tada, the customer escalated the incident to Tada and they said that they are investigating in the incident. But nothing happened yet.
Here is what the netizen said:
Very unethical driver. Booked 2 locations and my friend was drunk… Driver took advantage and anyhow charge additional $5 in the system without telling him when dropping him last. Complaint to tada but keep saying investigating and investigating till no news. Please beware of drivers like this.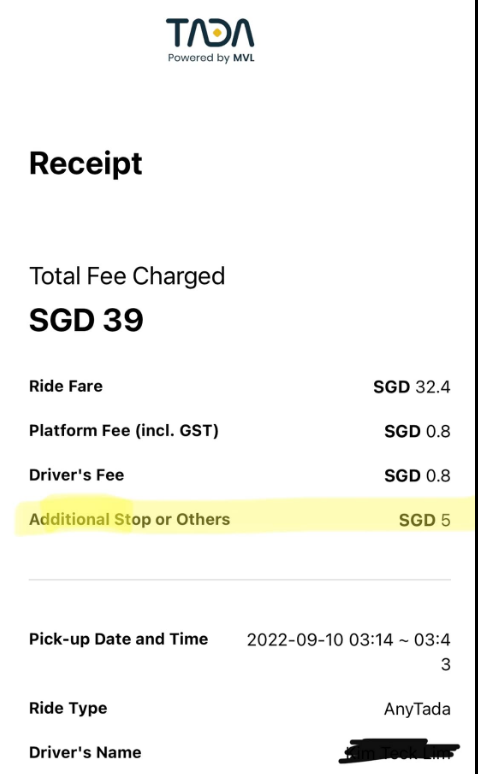 Here are what netizens think:
Maybe your friend ask the driver to stop somewhere to puke? So technically that is additional stop. Of course your friend will deny because he was too drunk to remember.
Ur friend drunk, how do u know he didn't have other arrangements with the driver n agree to pay $5 extra ?
Drunk alr still can make what sound arrangements lol. Anyway the purpose of this post is to inform the public and check their bill at the end of the trip when making bookings for private cars… unethical drivers can add surcharges without your consent or take advantage in your state of intoxication. When you wan to chase back the money by calling the customer service the next day it is already too late..