We have our fair share of problems in our own neighbourhood but most of us choose to ignore but one resident decided to leave a message to his/her noisy neighbour.
A netizen has posted a photo on Instagram showing a message which tells off their neighbour.
Noise pollution is defined by the World Health Organization (WHO) as noise exceeding 65 decibels (dB). Noise becomes harmful when it exceeds 75 decibels (dB) and painful when it exceeds 120 dB.
A closer look at the message wrote:
To: the neighbour who's playing the flute (?) music daily, would appreciate it if you could lower the volume of the music as I can hear it especially in the mornings even with my bedroom windows closed. Thanks And it is off tune btw.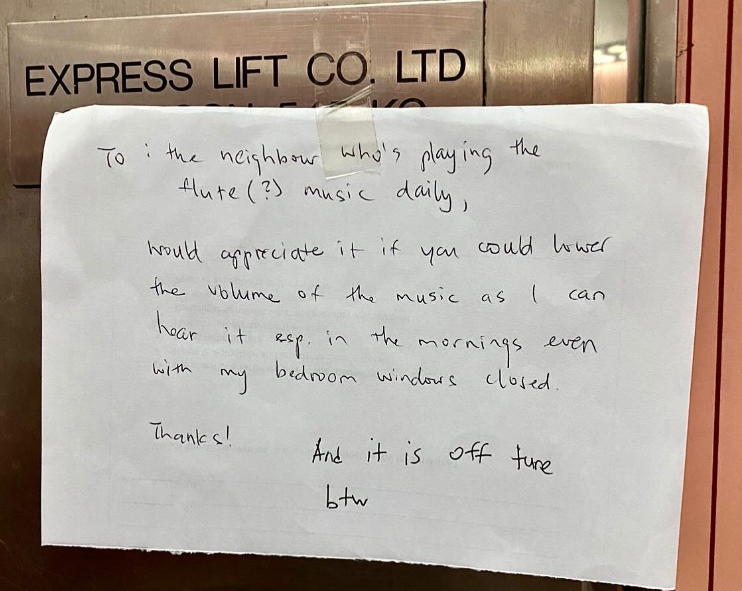 Here are what netizens think:
But they gotta practice! Gotta be like LingLing ya know
Omg off tuneeeeeee
Poor child was trying to practice diligently to get better
 is this our neighbour
Off tune comment diff handwriting so another neighbour also agrees. Lol