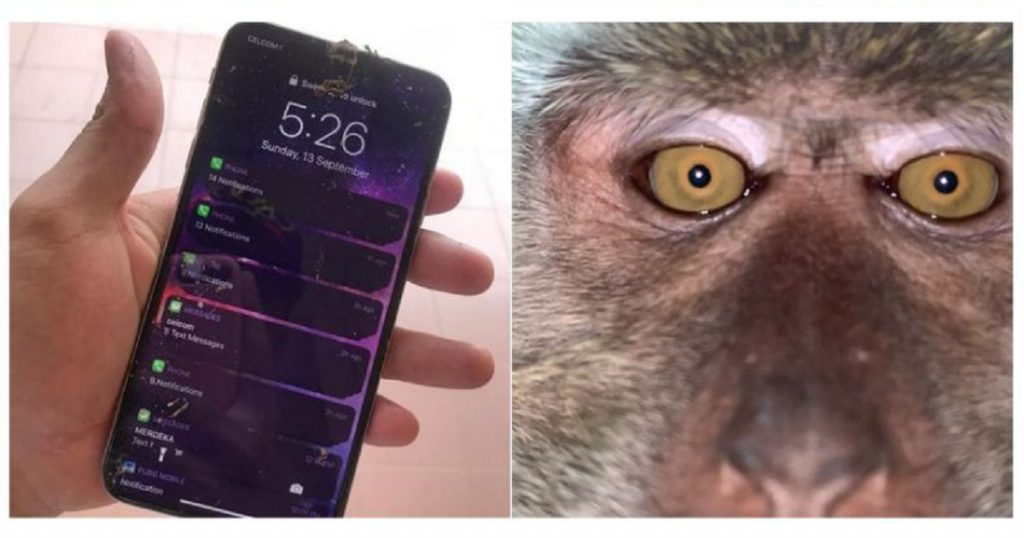 A man who lost his found but managed to recover it in a jungle nearby his house found out that the thief accidentally left a series of selfies in his phone. The incident is believed to have happened in Malaysia.
According to Zackrydz who posted the incident on Twitter said that he had searched his whole house for his phone which left him puzzled as he only could find his phone casing.
"It's impossible to say there was a break-in as all the stuff inside my house are still there and there are no signs of anyone having broken in."
"And if it was stolen by a thief, why would the thief leave the casing under the bed and take off with the phone?" he wrote in his Twitter thread.
After almost two whole days of calling and frantic searching, Zackrydz who was searching for his phone at a nearby jungle when he finally heard a tone, leading him to his 'stolen' phone.
He did state that he tried to take revenge on the monkey by luring it with another phone but failed miserably. The monkey did leave many pictures on his phone and hopefully Zackrydz would keep these images for remembrance purposes.