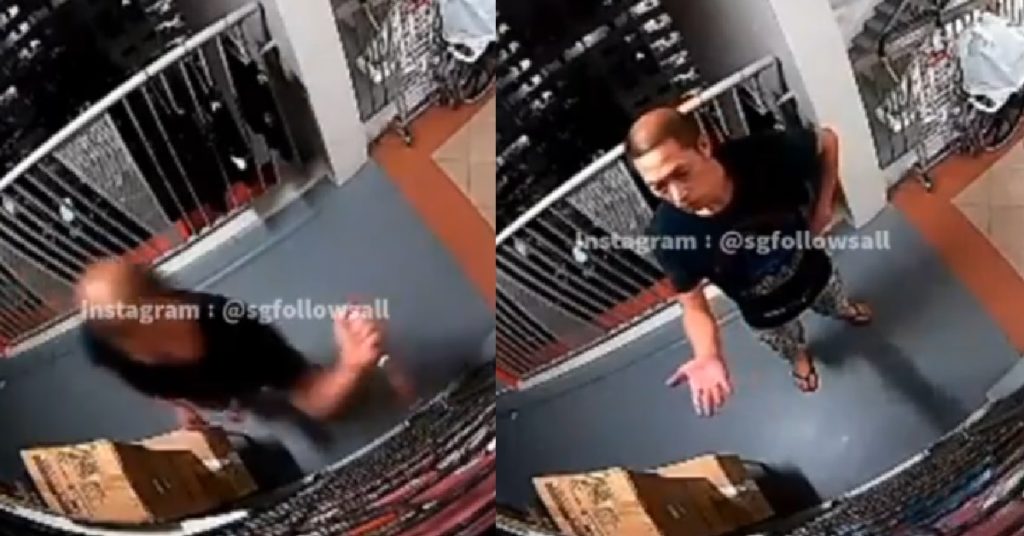 A netizen shared how his/her father was hammering something at home, which annoyed a neighbour.
The neighbour then went to confront the family and used an unidentified object to whack their door.
Here is the story:
"So at abt 9:15pm to 9:30pm my dad was hammering a something in our house
then this uncle in this video who was wearing a dark colour shirt was basically out to check why there was a loud bang right?
Then first he knock my next door neighbour door with something i guess and ask my neighbour in malay (who is making the noise?)
and I guess they said it was us
then between that moment my dad stop for a while then he started knocking again
then when that uncle heard it he took out an object which look likes a screwdriver or something and knock very hard on my door and immediately keep it back
then when my dad, mom and sister was shocked abt the loud bang and thought it was me
then my dad answer the door and this uncle spoke to my dad in hokkien (don't too much mah what time already!)
then my dad replied (Only left with two more stuff only)
then the uncle go off and after checking the door the door was okay
but tbh this uncle has no class at all who knock door with an object one wahlao eh!
But that uncle doesn't know that my house has a CCTV."
FULL VIDEO LOADING…