A netizen, De Long Ang, shared his experience ordering a birthday cake for his father via GrabFood.
He said that he ordered a five-inch Yam Orh-Nee cake from a bakery called eCreative at Jurong Point via the GrabFood app on 18 June.
The birthday cake was then delivered by a GrabFood rider by bicycle, and when the cake arrived, it looked a little worse for wear.
Ang described the cake and looking like it was going to break on the side, lamenting how he felt the rider was not careful enough with the delivery despite being told the cake was fragile and to be careful.
He then asked why did the rider accept the order if he couldn't do a good job delivering the cake, and he expressed his disappointment.
In a update on his Facebook post, Ang shared that Grab has since issued him with a full refund for the incident.
Here is his post on Facebook
"I will like share my experience ordering cake on the grab app today
I ordered a cake from eCreative from jurong point, the cake has been slighted and look like going break on the side.
told driver be careful, is fragile and now the cake is slighted and side look going break
don't order cake from grab, and the driver also should know is cake, why accept the order?
and today my dad birthday the cake look in bad shape, so disappointed pls share around
Update: grab have refunded full amount"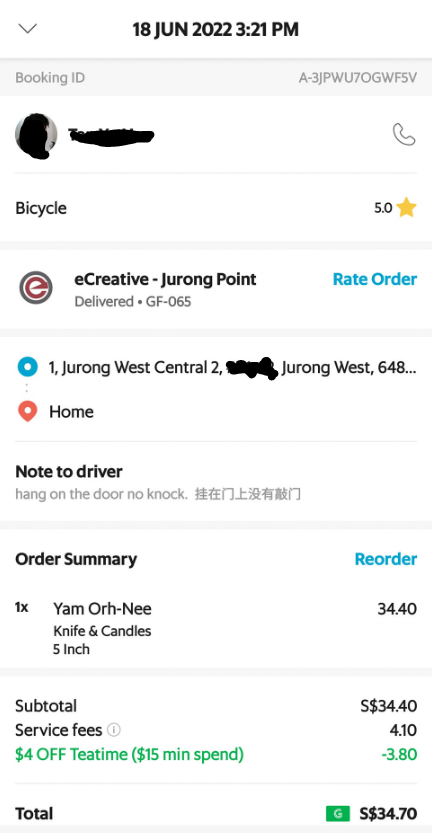 Source: De Long Ang on Facebook