Imagine you are hungry and when your food arrived you feel like you get scammed. Such a bad experience when your hungry.
Pork belly noodles become bone noodles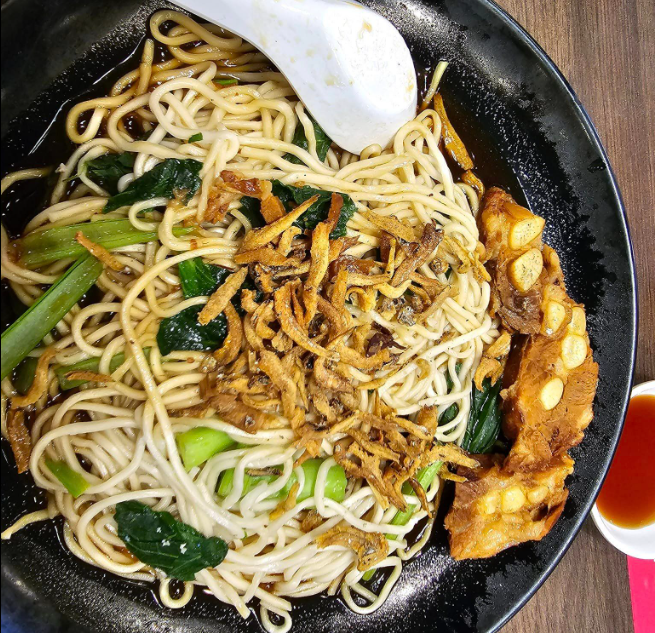 Here is what the man said:
Ordered a pork belly ban mian… All they gave are bones. When I ask the stall why is it not pork belly she said that they give the bottom part of the pork belly which are bones.. Can't be bothered to argue with her. Food recieved is so different form picture. Complete scam. Paid $6.80 for pork bones… Kopitiam@ changi airport T4
Here are what netizens think:
Even they gave the bottom part then where is the middle fat and the top part skin to form the pork belly. Yours look more like soft bone meat. I would have rejected the meal and ask for a refund or they serve me another bowl with whole of a pork belly meat.
Nowadays this is the food trick to consumers. So when we buy something. We must really see. They can't do this way to us who paid for the food. And get the food which is not the one we ordered.
I will visit the stall again ordering 2 bowls of same type. if they give me the same with more bones than meat. I will just walk off without paying.
Kopitiam food at airport vicinity (or hospitals) always overpriced and tastes sub-par, sometimes I rather eat Maggie mee. Food street at transit area still not bad.
Next year you order again mayb left pork belly gravy only…
Wah give u bone…. Haha Reminds me of my prata encounter I order chicken they serve me neck…..