A man has taken to Facebook to complain about being blocked by the Facebook page of a shop who recently got trended for selling "fake" branded goods and subsequently got raided by the Police.
The shop is known on Facebook as Prestige Luxury Collection.
The man claims that all he did was to ask a question about why a Moschino bear tee that he bought had so many wrinkles after only one wash.
He then wrote in his post asking if they are trying to push their responsibilities away and even claimed that they are trying to tell people that their merchandises are not authentic.
Subsequently, the man went down to the shop to ask for a refund and was not given one but was given an option to change the item and get the remaining amount in store credit instead.
The man took up the offer and said that the shop should have given him a solution in the first place instead of just blocking him.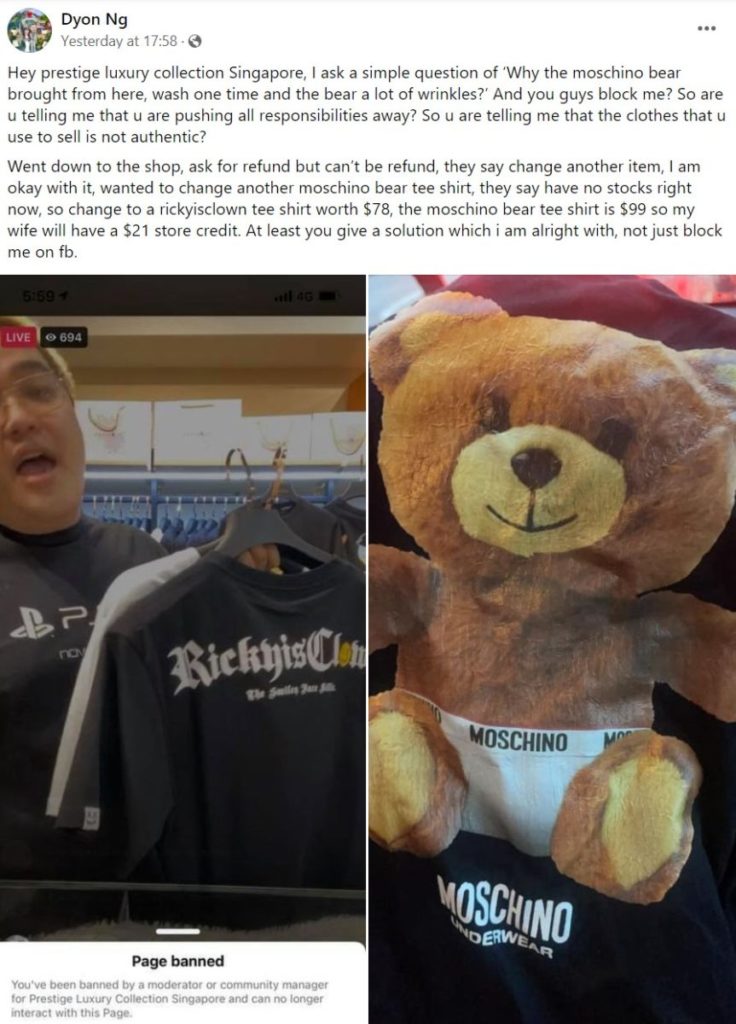 Image source: Facebook user Dyon Ng
Related