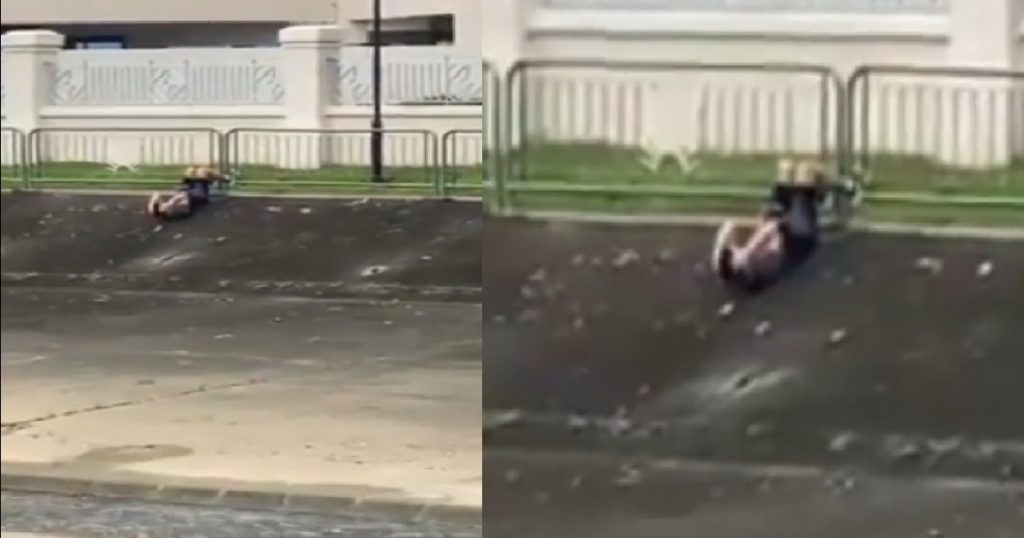 A video surfaced online showing a man exercising inside a longkang in a bid to keep fit.
Water could be seen flowing in the drain as he did sit ups on the side of it.
It is unclear who the man is or why he decided to take his fitness routine into the canal.
FULL VIDEO LOADING…
Image and video source: @sgfollowsall on IG