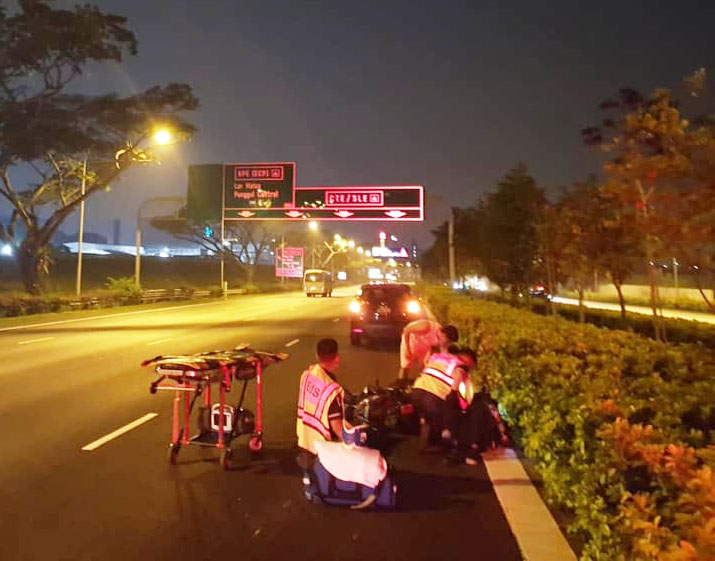 A woman is seeking for a witness or dashcam videos of a hit and run accident, her husband sustained serious injuries requiring immediate emergency surgery.
"Dear all,
I am appealing for witnesses regarding an accident that happened along TPE on 11/11/2019 around 1 am before the KPE exit around Tampines IKEA.
My husband was riding his bike on the way home and a white car hit him on his left side, swerved into his lane & dragged him to the first lane. He then drove off with absolute disregard for my husband's life.
He has sustained major injuries all over which required stitches & immediate emergency surgery.
If anyone did witness or have video footage of the incident, please do come forward. All help rendered will be greatly appreciated. Please do share this post around. Thank you."