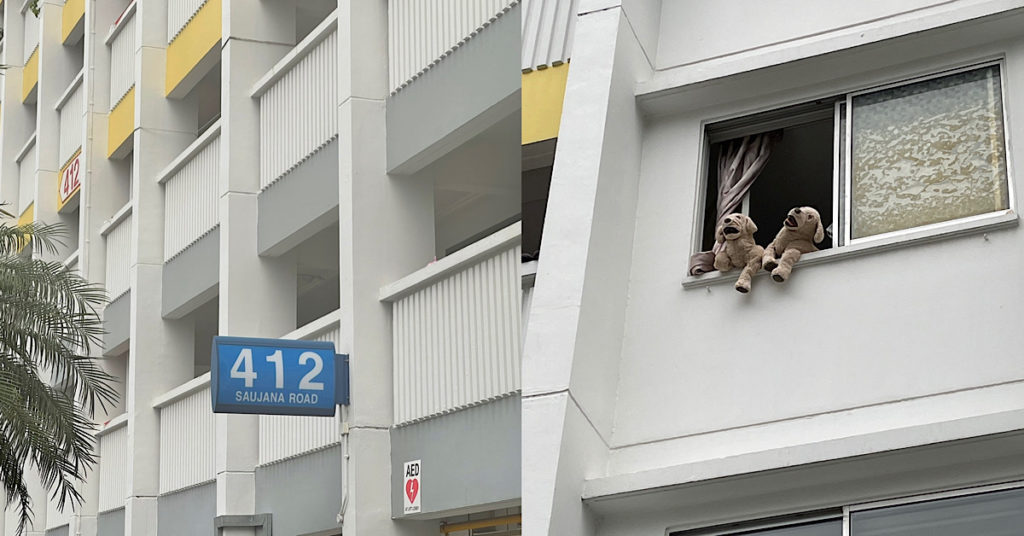 A netizen has shared with us that he was walking under Block 412 Saujana Road this afternoon when he felt a few drops of water dropping on his head.
Thinking it was at best drizzling and at worst bird droppings, he touched his head and looked up and got a shock of his life when he saw two dogs looking at him from the window.
Someone had hung two dog plushies at the window and they look like real dogs from the ground floor.