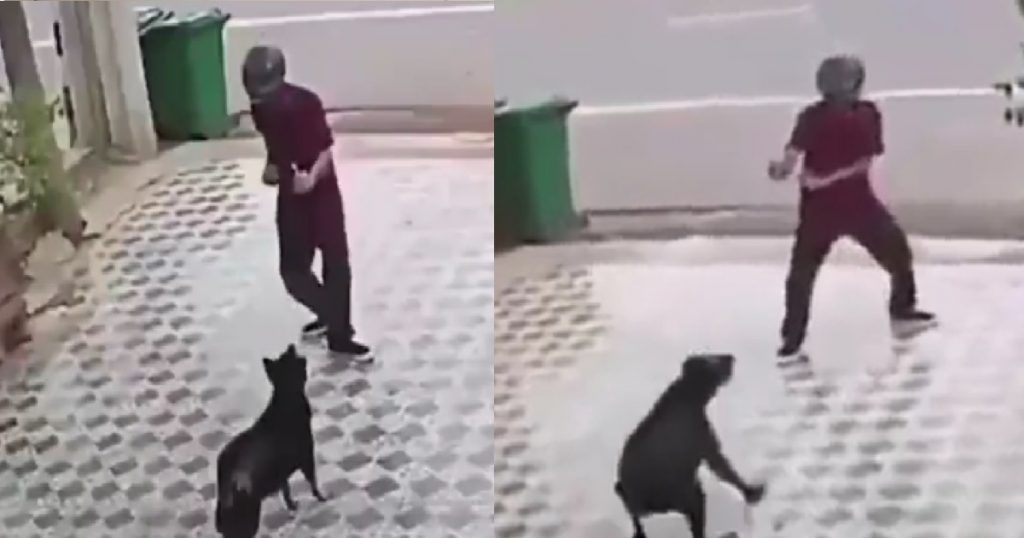 A video surfaced online on Instagram, showing two dogs running towards a man aggressively and barking at him.
The man then demonstrated some "kung fu" moves (think Ip Man's rolling in his grave right now but still…) and the dogs backed away from him.
The incident doesn't seem to have occured in Singapore.
FULL VIDEO LOADING…