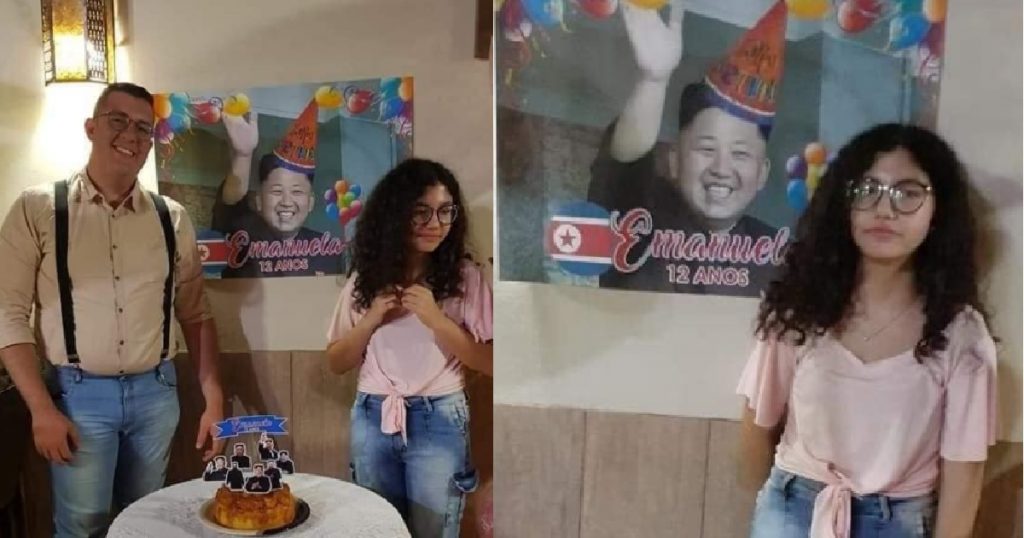 A man who did not know much about K-pop decided to throw a K-pop theme birthday party for his little sister.
Instead of using K-pop stars picture to do up a banner for her sister, he accidentally used Kim Jong-Un photo who is the supreme leader of North Korea. A photo of the girl reaction after getting the surprise is circulating on social media.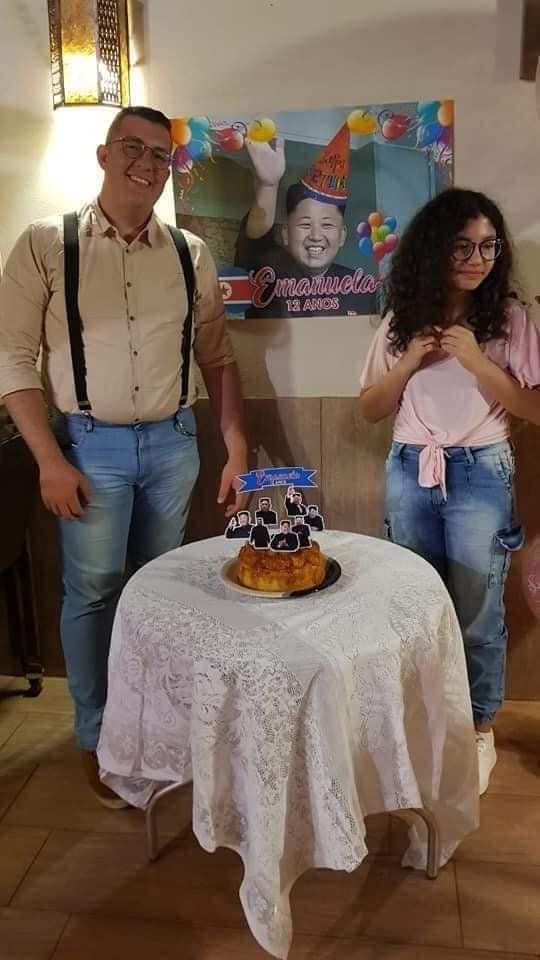 Her action to the surprise was epic, from her photo, she seems to be unhappy about what her brother had done for her. To be fair, we will have to give him the credit for trying his best to give his sister the best birthday party ever.