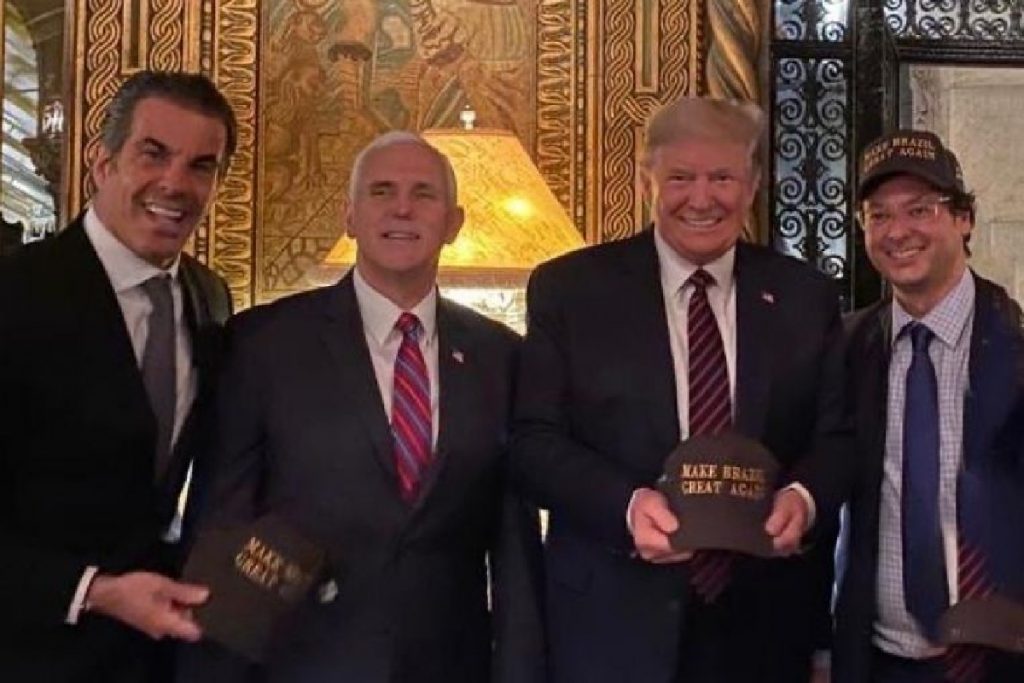 The man wearing a cap next to Donald trump is a Brazilian official who met Donald trump at doanld trumps resort located in Florida.
The meeting was held last Saturday and according to Brazilian media, the man wearing the cap was tested positive on the 12 of March 2020.
Trump said that he is not concerned as he did not shake hands or did anything unusual, despite close contacts with the Brazilian official.
The president of Brazil has yet to make a comment on his encounter with the confirmed case.