non Finance, non loan, non property, non banking, non credit card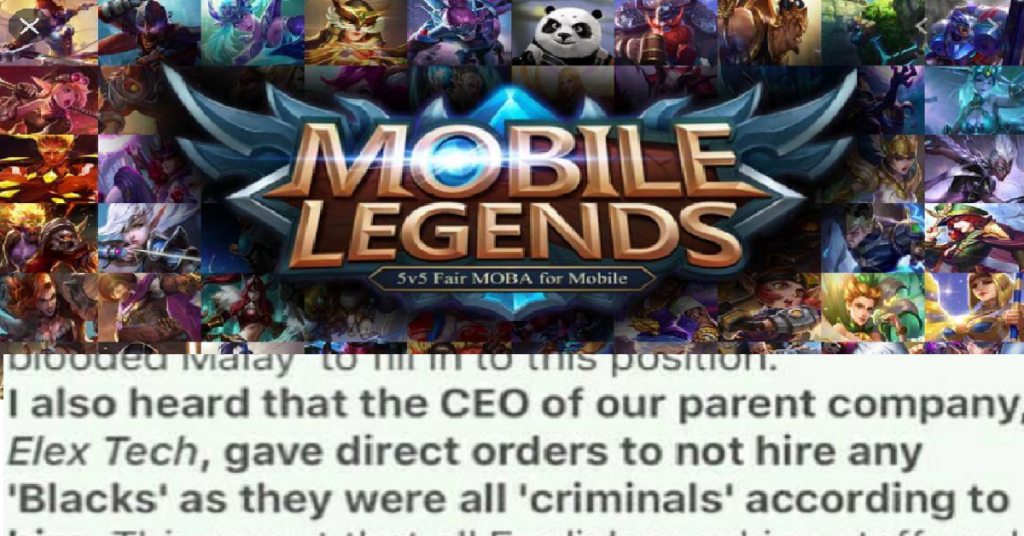 We've all (probably) heard of or played Mobile Legends at least once in our lives, with our youths today spending hours upon hours on the game.
There is even a Mobile Legends tournament by ONE Esports with a prize money of a whopping US$150,000.
So maybe mobile gaming does (kinda) pay off after all.
But working for a mobile gaming company? Maybe it's a different story.
Facebook user Levi Sensei Gaming, a video gaming creator who used to work for Shanghai Moonton, the developers of Mobile Legends: Bang Bang, alleges that the company exercises discriminatory policies and unsavoury practices.
Allegedly, the CEO of the company Elex Tech, "gave direct orders to not hire any 'blacks' as they were all 'criminals'".
You can view the full post and screenshots below: