non Finance, non loan, non property, non banking, non credit card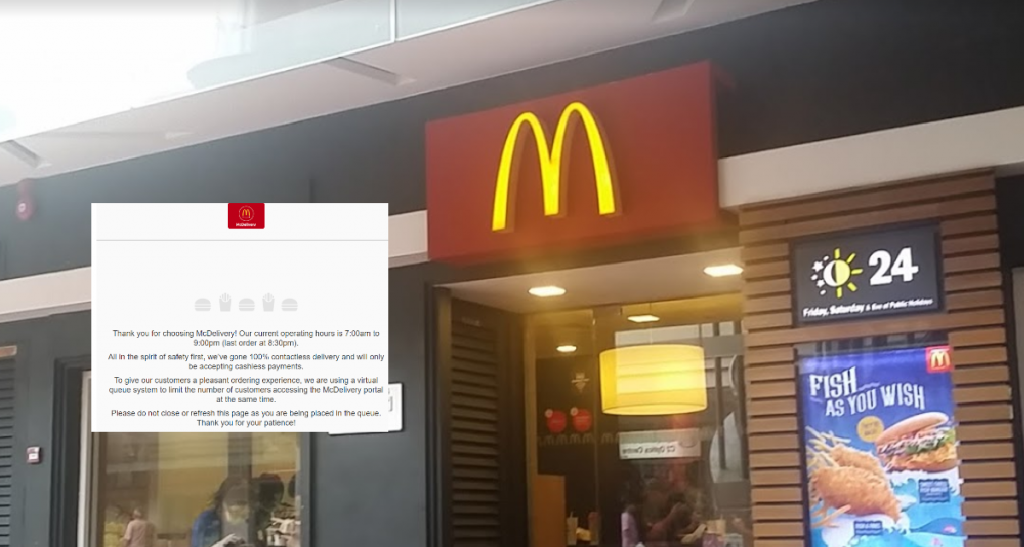 Many were excited when Mcdonald announced their return to operation on the 11 May 2020.
Both McDelivery and Drive-Thru are in operation.
However at Mcdonald's website you might need to queue before getting into the site, this site displays the following message
The Message:
Thank you for choosing McDelivery! Our current operating hours is 7:00am to 9:00pm (last order at 8:30pm).
All in the spirit of safety first, we've gone 100% contactless delivery and will only be accepting cashless payments.
To give our customers a pleasant ordering experience, we are using a virtual queue system to limit the number of customers accessing the McDelivery portal at the same time.
Please do not close or refresh this page as you are being placed in the queue. Thank you for your patience!
Sincerely,
Your McDelivery® team