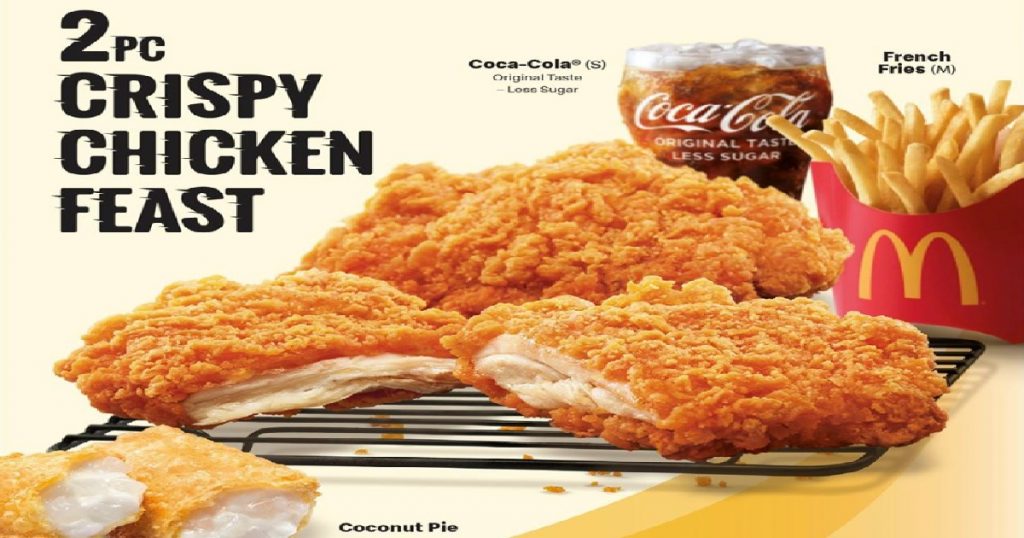 Mcdonald's Crispy Chicken Feast and Coconut Pie is back on their menu. Many have tried many seasons items on the menu such as Kiasu Burger, Twister Fries, Shaker Fries, Prosperity Burgers, etc.
But which is the best of all? Many Singaporeans would have their own differing views.
Anyway, according to Mcdonald's website, the 2pc Crispy Chicken is listed as S$6.20 a la carte, and S$8.10 as an extra value meal.