non Finance, non loan, non property, non banking, non credit card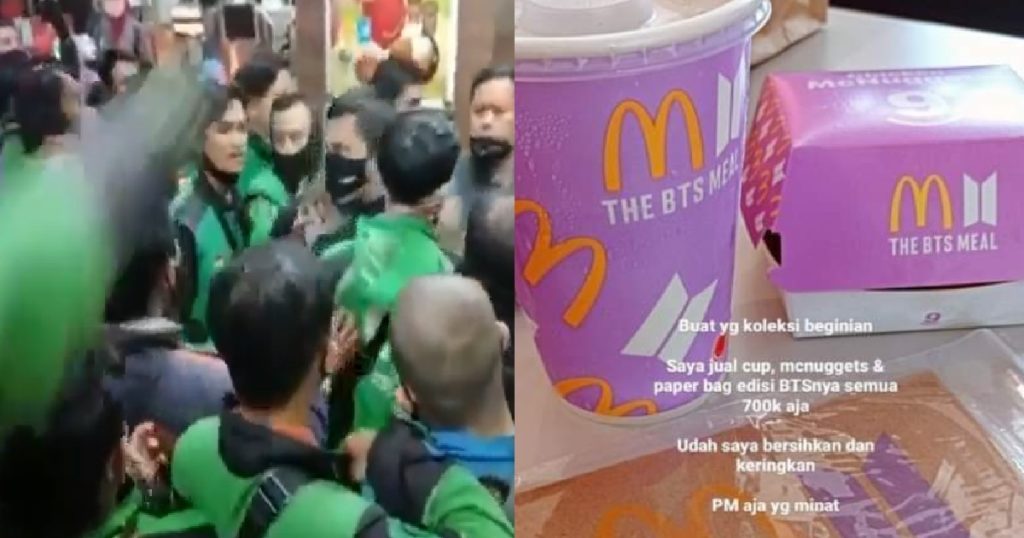 The new BTS meal launched by McDonald's saw a buying frenzy erupt in outlets across Indonesia, with 13 outlets since closed temporarily due to Covid-19 fears brought forth by the mayhem.
Food delivery personnel tasked with picking up the meal named after the overtly popular South Korean boyband, were seen swamping the fastfood outlets.
Altercations broke out between those in line, with some of the deliverymen either not wearing masks or wearing them wrongly.
The outlets were slapped with closure tickets in Jakarta and other cities, in response to the overwhelming demand.
Nih antrian BTS MEAL pic.twitter.com/FUAe2QAVOC

— JAKARTA KERAS (@jakartaakeras) June 9, 2021
Images source: @jakartaakeras and @haejeruk on Twitter