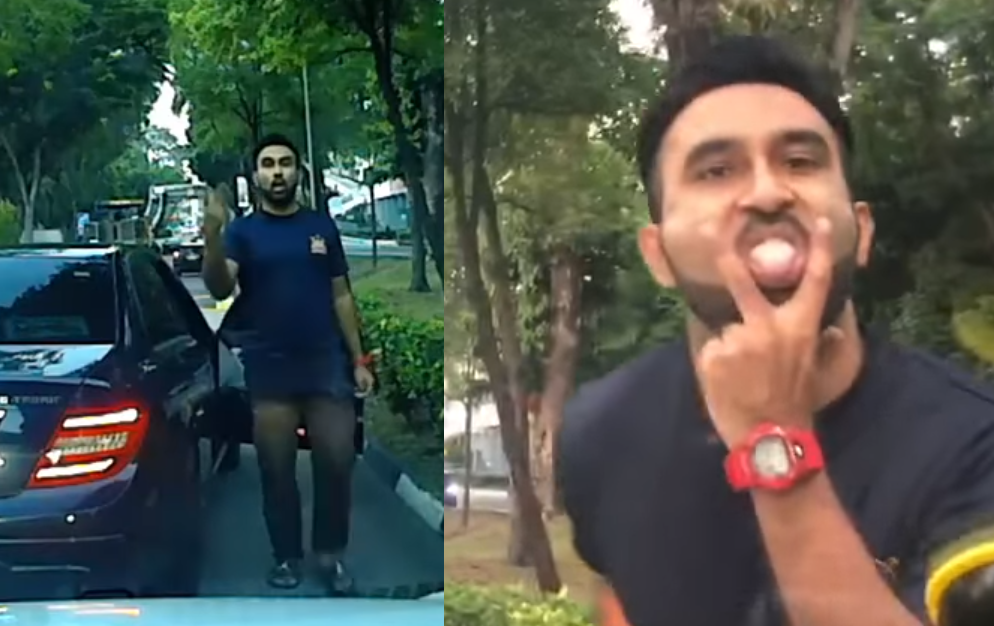 A video uploaded on Facebook has been circulating of a man driving a Mercedes and stepping down to film each other.
The incident happened on the 4th of November at Stevens Road.
The car with the camera did not want to give way and honk at the Mercedes, apparently, the Mercedes driver did not take well of the honk and came down to film to the driver and even showed his tongue and placing his fingers over his chin.
Was there a need to step down and block the road even though there were no accidents? The man's action caused a slight delay in traffic. The actions of the man were totally unnecessary.
Video of Dashcam Loading…