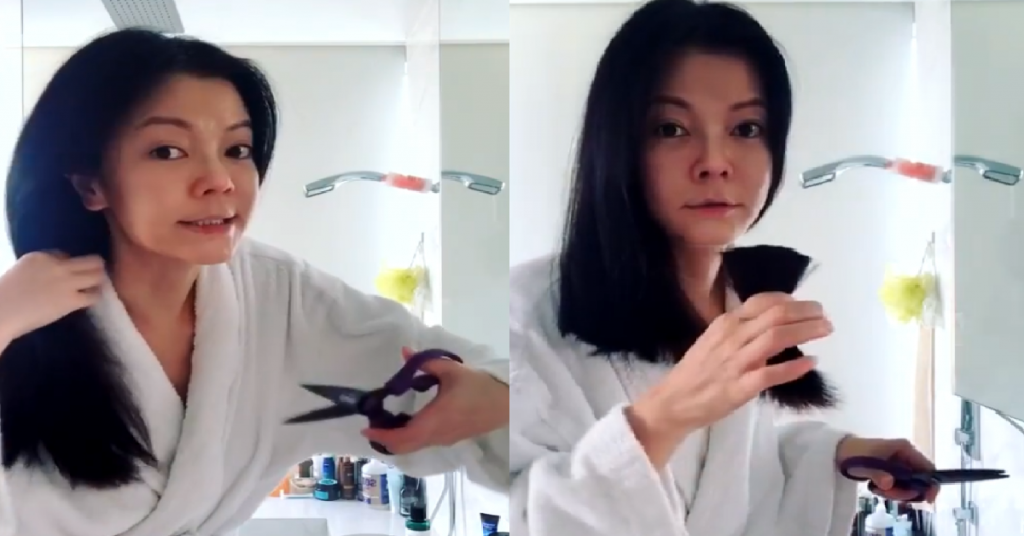 In an Instagram post yesterday, 43-year-old actress Michelle Chong shared a video of herself cutting her own hair.
She said, at the start of the video, that she's "tired of my long hair, so I'm gonna cut it off. (sic)", before she snipped off what appeared to be a huge chunk of her hair.
She added that her main reason for cutting her own hair is because she's too "lazy to drive all the way to the salon and sit there for such a long period of time".
You can watch her video in full below.