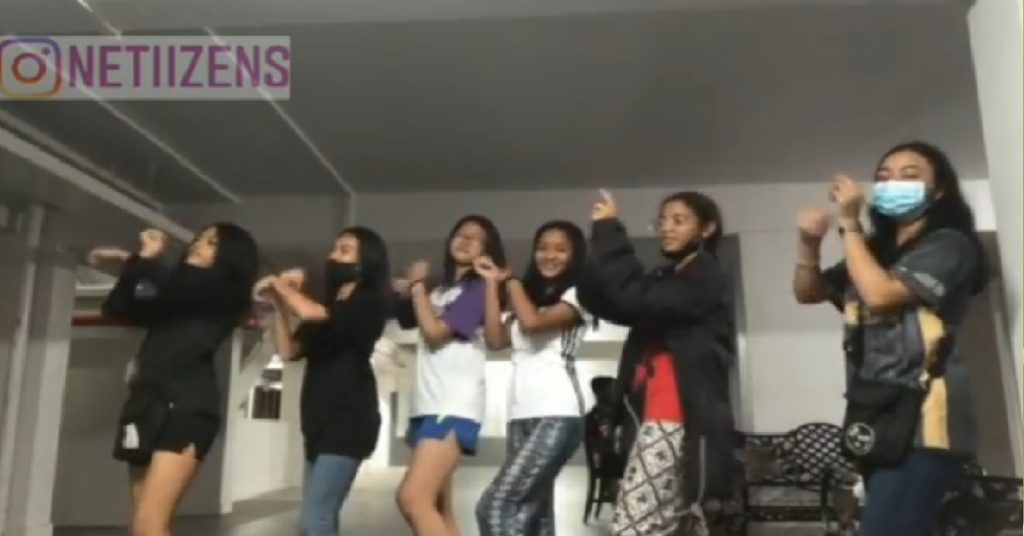 A video emerged onoine showigtn a group of young Minahs gathering ilelgally in a group of 6.
They were seen dancing and shaking their backsides at a HDB void deck when the daily cases were at over 2.2K.
More than half of them were also seen not wearing their masks.
FULL VIDEO LOADING…
Image and video source: @netiizenz on IG