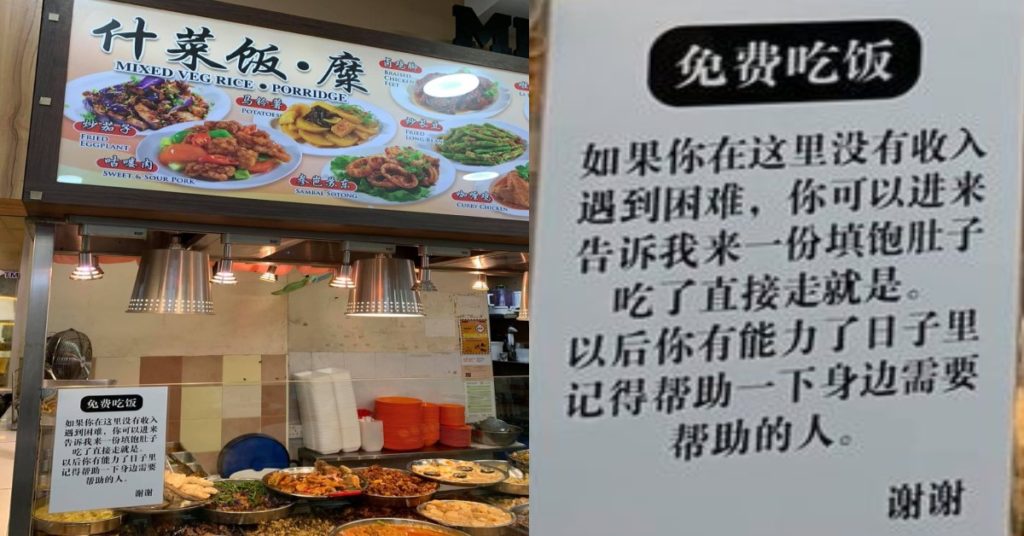 A user on Facebook recently shared a post about a Mixed Vegetable Rice shop located at Block 267 Compassvale Link giving out free meals to those in need.
In his post, he praises them for their efforts and says that their dishes are slightly different from most Mixed Veg Rice stalls.
He recommends their sweet and sour pork as well as pig's liver which he says that he does not see it often in other stalls.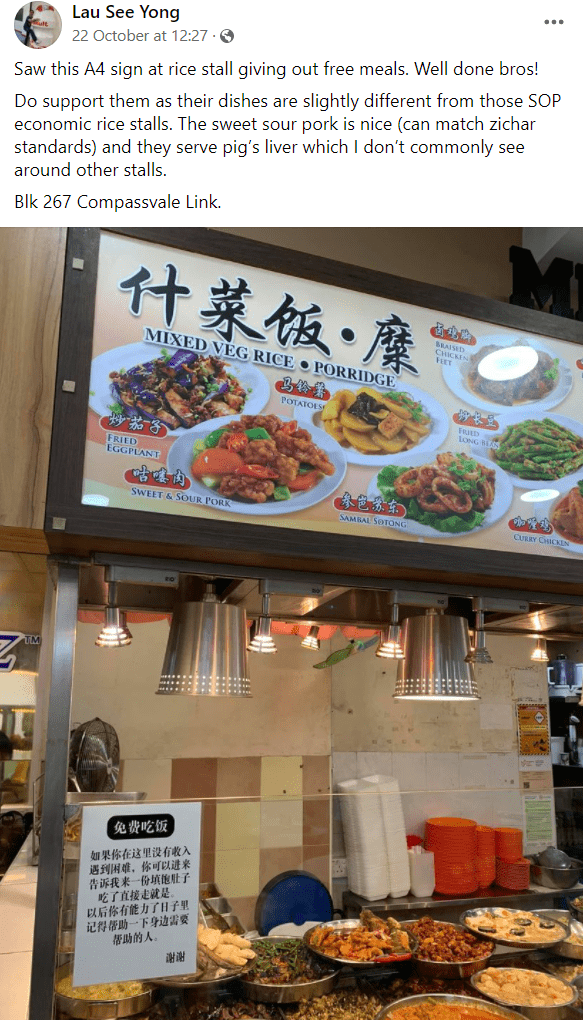 The Chinese characters on the A4 sized paper that is pasted on their display panel loosely translate to:

"If you have no income and are facing a difficult time, you can walk in and let us know that you need a meal to fill up your tummy. You can leave after having your meal. In future when you are doing better, please remember to help people by your side who are in need, thank you."
Image source: Facebook Lau See Yong