non Finance, non loan, non property, non banking, non credit card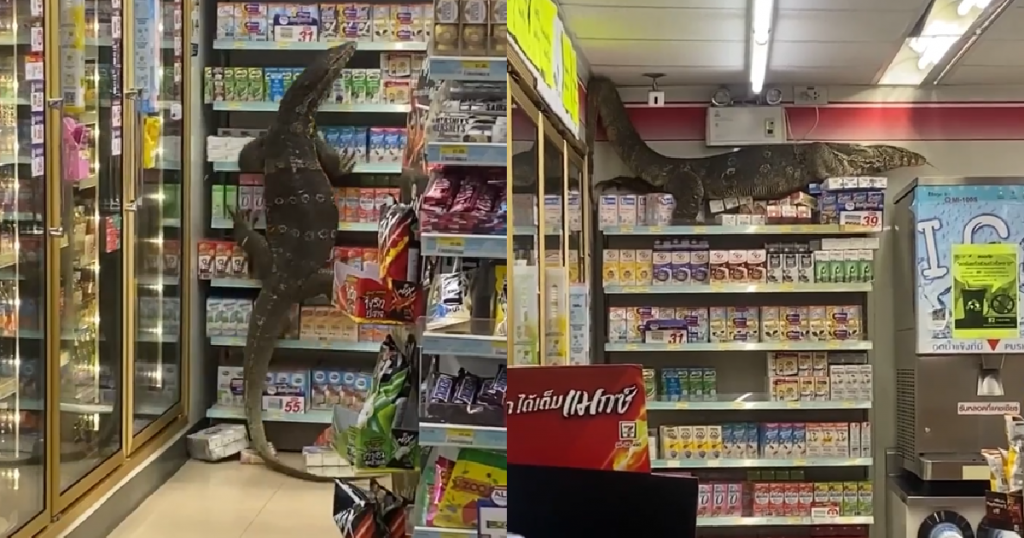 A video was recently uploaded on the Facebook page TOC which shows a gigantic monitor lizard moving around in a 7-11 in Thailand.
The monitor lizard mimicked the actions of Godzilla as it caused quite a ruckus in side the store.
FULL VIDEO LOADING….