[𝐅𝐎𝐎𝐃 𝐑𝐄𝐂𝐀𝐋𝐋]
Further to the recall of four Mie Sedaap instant noodle products last week, SFA is recalling two additional Mie Sedaap products from Indonesia due to the presence of ethylene oxide.
SFA has directed Indostop Singapore Pte Ltd to recall Mie Sedaap Kari Spesial Instant Cup Noodles and Korean Spicy Chicken Instant Cup Noodles.
All implicated Mie Sedaap products will be subject to SFA's hold-and-test regime upon arrival in Singapore until the issue has been rectified.
This means that only consignments that pass our laboratory testing will be allowed to be released for sale.
Through our regulatory testing, SFA has identified the chilli powder to be contaminated with ethylene oxide.
The manufacturer, PT Wings Surya, is working with importers to withdraw Mie Sedaap instant noodle products with chilli powder from the retail market and will also reformulate their product to rectify the cause of ethylene oxide contamination.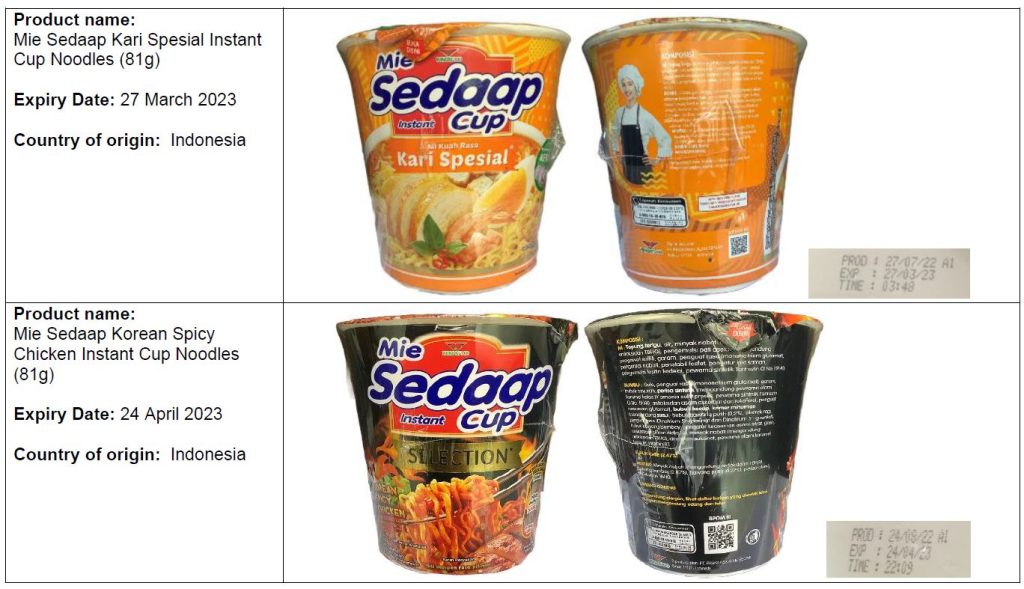 Source: SFA