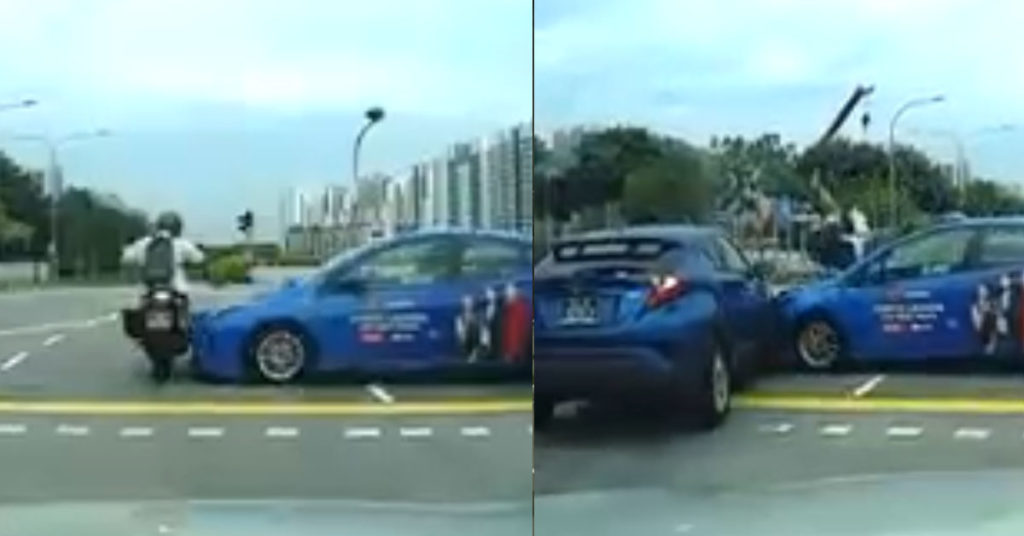 The footage was recently uploaded to Facebook page complaint Singapore.
The video showed a taxi hitting a motorcyclist and sending him flying and landed on another car's bonnet.
The user who posted the video claimed that the taxi dashed the red light resulting in the other two vehicles getting into an accident.
Here is the footage: