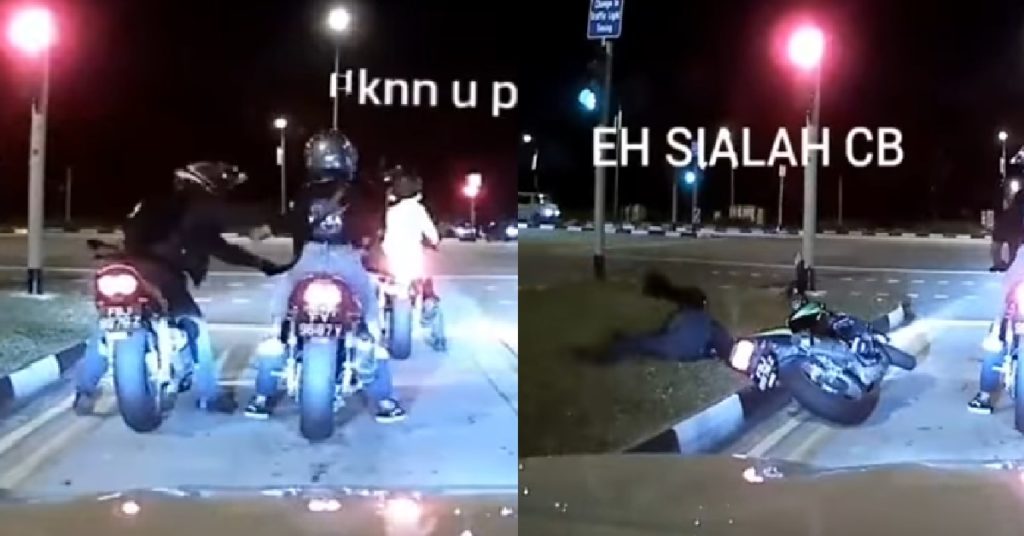 A video emerged online showing a couple of motorcyclists playing around on the road while at a traffic stop.
They were seen fooling around, pushing each other.
It ended with one of the motorcyclists and his bike falling over, with the guy falling onto the grass.
The motorcyclist who pushed him the hurriedly alighted and helped him and his motorbike up.
FULL VIDEO LOADING…
Image and video source: Beh Chia Lor – Singapore Road on Facebook