non Finance, non loan, non property, non banking, non credit card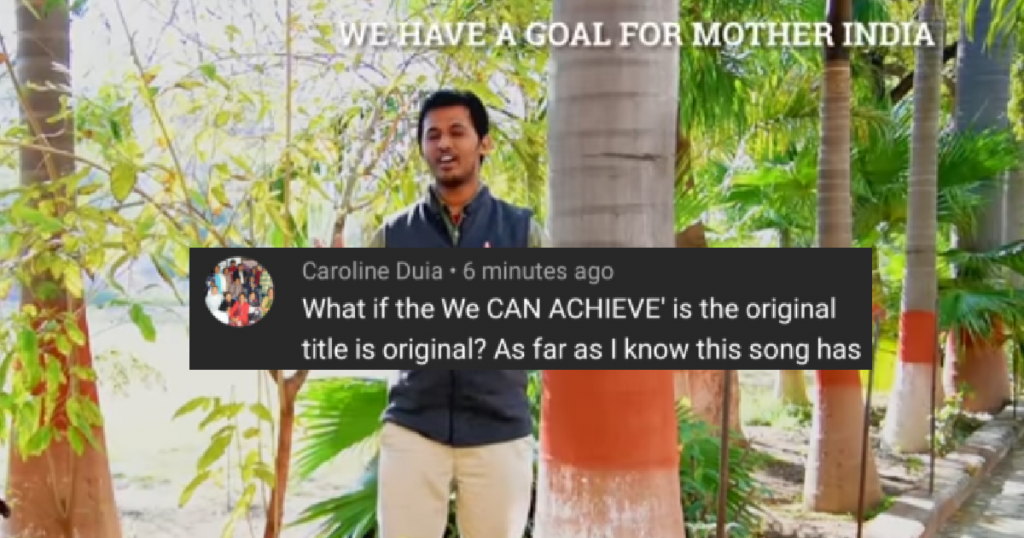 A Youtube user name Caroline Duia has recently commented on Youtube stating that it was Singapore who actually plagiarized their song "We can achieve".
The woman who is currently living in Mumbai stated that the song "count on me Singapore" is originally named as "we can achieve". She also stated that the song was written by an Indian Composed called Joey Mendoza.
She said that the song was written by Joey Mendoza for an orphanage in 1983 and she finished off by saying that Singapore's song was created in 1986.