A man who appears to be out of control of his own body was seen loitering at Golden Mile Complex without any clothes.
He was initially seen lying on the road and got up and started to walk around.
Shoppers in the area were shocked and some began to film the men, a video of the men has been circulating on Whatsapp and Telegram.
Another man who appears to be a security officer from Golden Mile Complex was seen making a call, presumably to the police.
The man appeared to be in his late 30s or early 40s.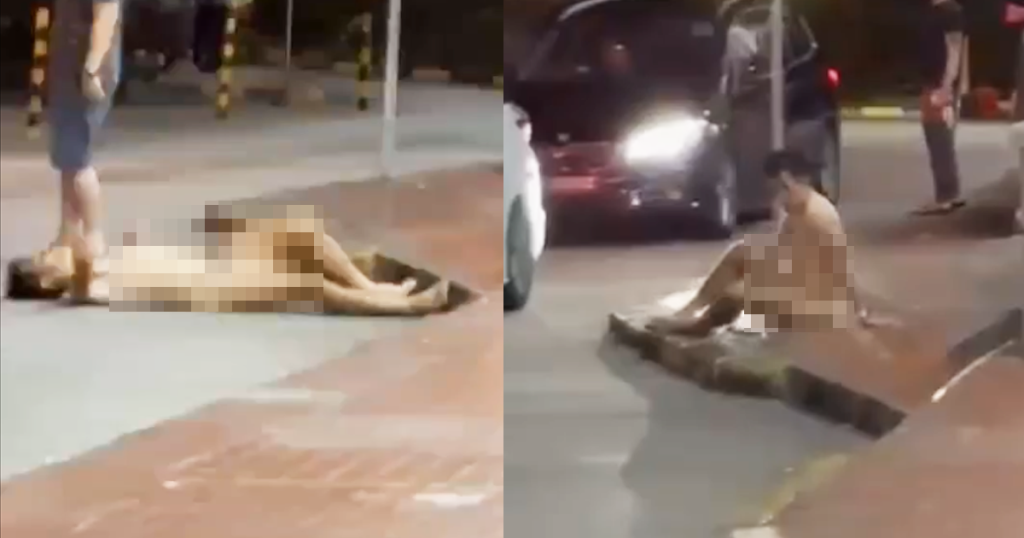 It is unclear what happened but netizens speculate that the man was either drunk or more likely high on certain substances.
In Singapore, appearing naked in public view is illegal. The penalty may include a fine not exceeding $2,000 or imprisonment for a term not exceeding 3 months or both.
Due to the nature of the video, we can only provide censored photos of the video.