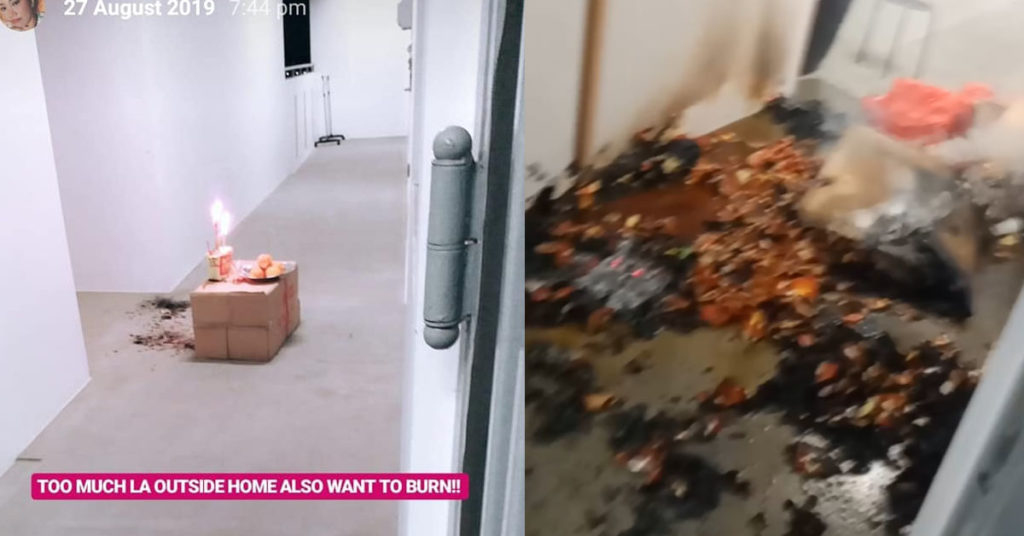 This reminded me of that auntie who got annoyed by the indian family praying. Auntie, u see this ah u think ah not all chinese pray nice nice also okay. I diam diam even tho i report first time, he does it over and over again outside his house on a cardboard. Its not qrong to do your prayers but if u burn incense at corridor. Mind you he is very able bodied. Not even limping.
So he can go down and do this but nooooo.. Now my house almost got burn. Lucky no one is injured but my son keep on saying "basikal broken oh noo" .. never say sorry to me. Still lie to authorities he burn small fire la burn downstair la. Idk man idk what else to say but if he still not scared of the police scdf all come down warn him.. idk what to say.
Yes i report and do what i need check on my kids etc first before taking this video. He still can laugh and all ah now outside my house.
Full Video Loading…