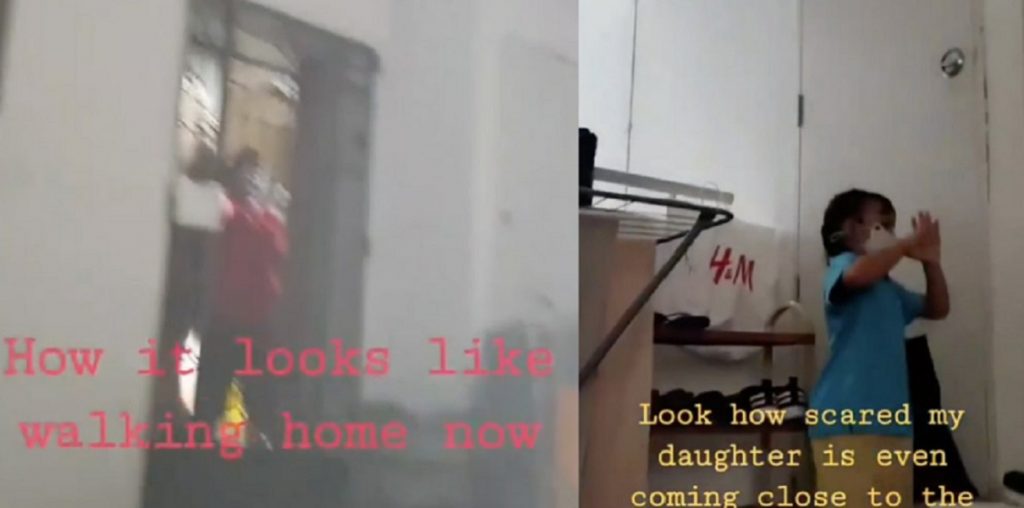 A nurse shared his ordeal with dealing with his neighbours for the past few days on his Instagram account.
The nurse who is a frontline worker stated that his neighbour mocked, hurled vulgarities, spraying disinfectant and cursing at his family every time they came back to their home.
Both he and his wife are both front-line workers. Whenever he returns home, he is harassed by his neighbour. Words such as "Kanina, virus, dirty family and obai" are used frequently before being sprayed with dettol by his neighbour.
He shared that they had been good neighbours for the past 5 years and said, "suddenly after this pandemic happen, they knew that we are frontlineers and this is the treatment we receive."
In the video below, the daughter can be seen clearly putting up her hands to block herself from some kind of liquid which is assumed to be disinfection solution sprayed by the neighbor. A police report has been lodged.
VIDEO LOADING…….