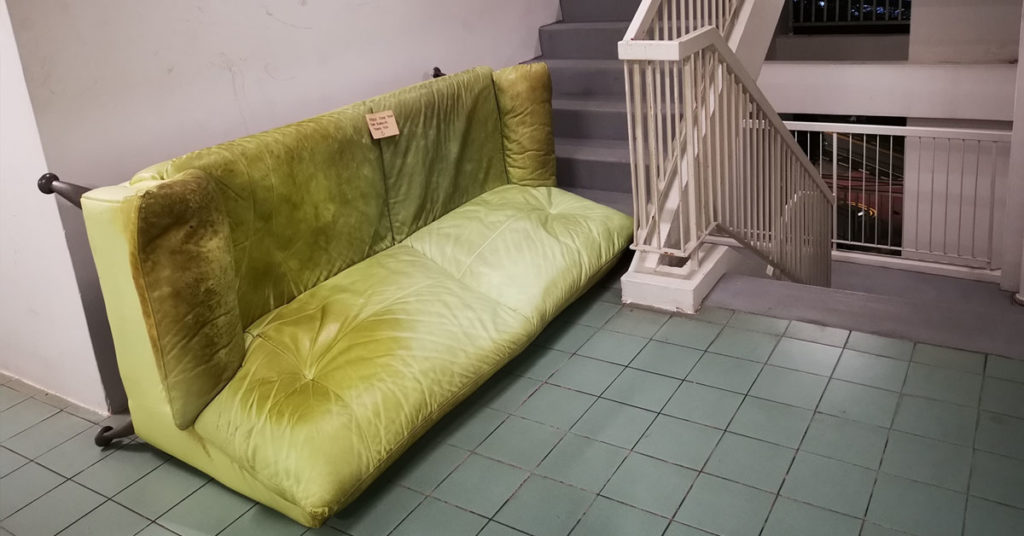 From the look of the sofa can tell what type of person who own that sofa, snob , lazy , dirty, bo chap.
But Bo chap can land you a hefty fine, SCDF takes it seriously when large items are placed at fire escapes. This sofa was blocked in a staircase
Fines
First-time offenders may be fined up to $5,000, while repeat offenders face a maximum fine of $10,000 and/or up to six months in jail
The netizen who posted the photo said:
"Posing a deadly risk if there's a fire hazard. Been 2 days despite a gentle note of reminder by a kind neighbour and still no action taken."
What to do when you need to remove large items?
There are several options when one needs to remove large furniture. One of them is calling a disposal company it is relatively cheap and they normally comes quite quick.
The other way is contacting the town council for help but there is a queue.