non Finance, non loan, non property, non banking, non credit card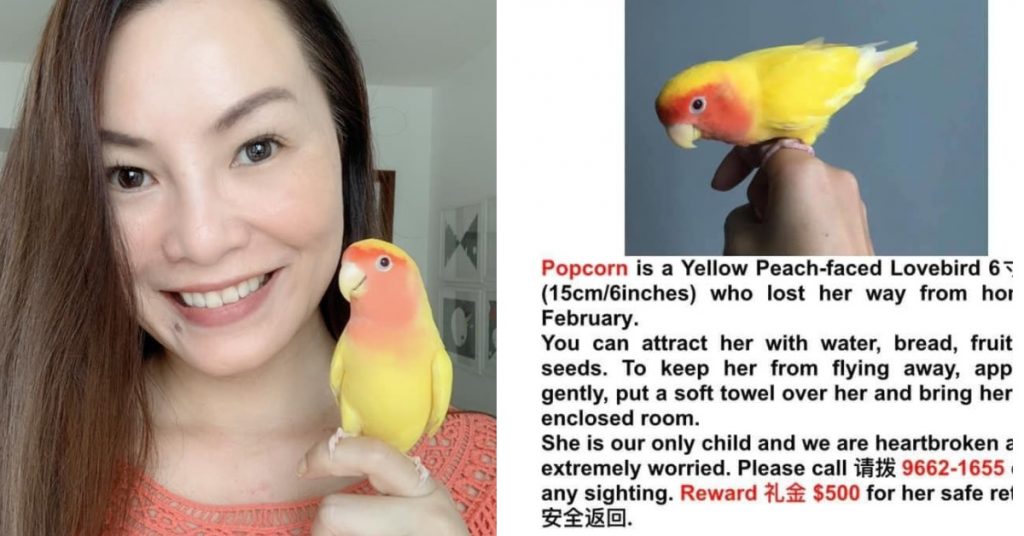 A netizen has appeal for help on the social media hoping to reunite with her missing pet bird.
The missing pet is a Yellow Peach-faced Lover bird (15 cm). The pet was lost since February 2020. The owner has initially offered a reward of $500 to anyone who finds her pet but has since increased the reward to $1,000.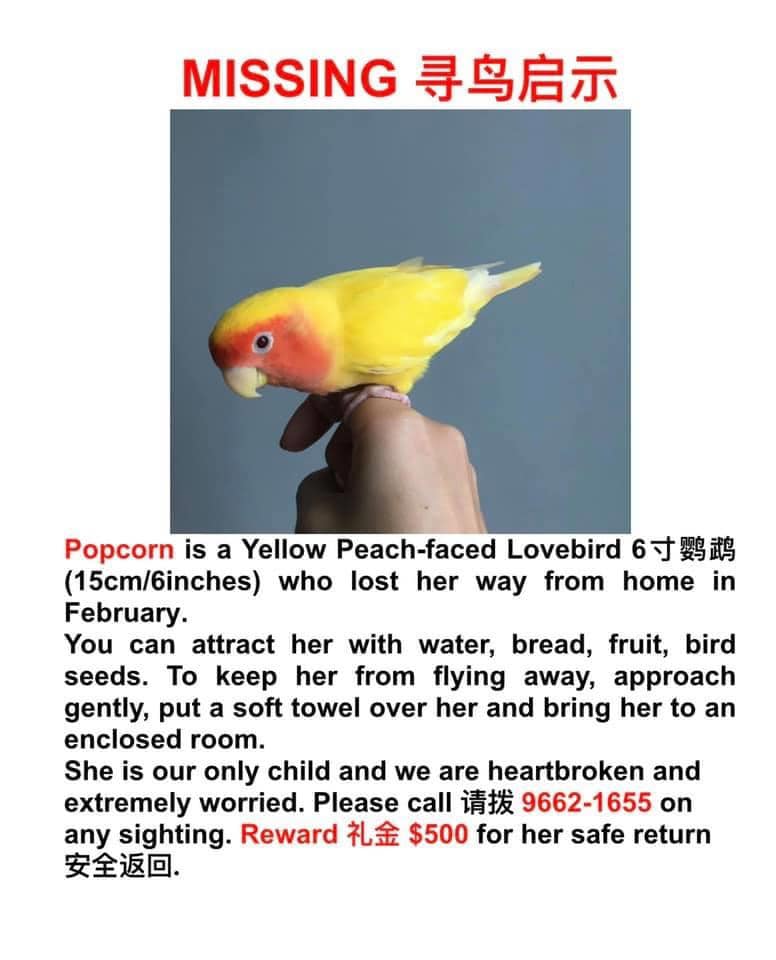 In her post:
"It is Popcorn's 3-years-old birthday today. She has been lost since ‪12 Feb‬, which makes this the 194th day I've pined and grieved for her. The challenge with a pet bird getting lost is the uncertainty. You don't know if she's dead or living with someone who is hopefully taking care of her properly. A lot of people tell me to have faith, to think positive. It's really not easy to do when you're guilt-ridden and running this endless loop in your head about what could have happened to her.
I continue to visit finders of yellow lovebirds because I still hope that one day we will see each other again. I continue to be grateful to those who tag me on FB about a found lovebird. And I continue to cry uncontrollably whenever I have the courage to sit down and focus my thoughts on her. I've been filling my time with work and home-cooking in an attempt to resume normalcy, trying not to indulge my emotions, hoping time will mend my broken heart. But the hurt and the tears prove that I haven't healed.
I know Popcorn would want me to heal. So I'm trying. I've ordered a paint-by-numbers canvas and today, I'll start to paint my favourite photo of her. A memory of our time together. Maybe I'll be crying through every moment of it but maybe I could heal a bit more.
If anyone has any leads on a lost yellow lovebird, please let me know. The reward for Popcorn's safe return is $1,000. Please help to share."