A complaint that was made online regarding a netizen's disappointment at the popular Ding Ji Fishball Noodles outlet at Woodlands 888 was seen online with many netizens also chipping in on their disappointing encounters with the fishball noodle chain albeit at different outlets.
The woman who made the complaint had expressed her disappointment at the outlet at Woodlands 888, saying that she has paid $3.90 for the chain's fishball minced pork kuay teow soup.
She then says that the chain takes customers for granted as they know that it is impossible for customers to return what was ordered back to the store if they are not satisfied with the order given to them.
She then proceeds to show what was given to her in pictures showing only 2 pieces of fishcake, a meatball and a fishball.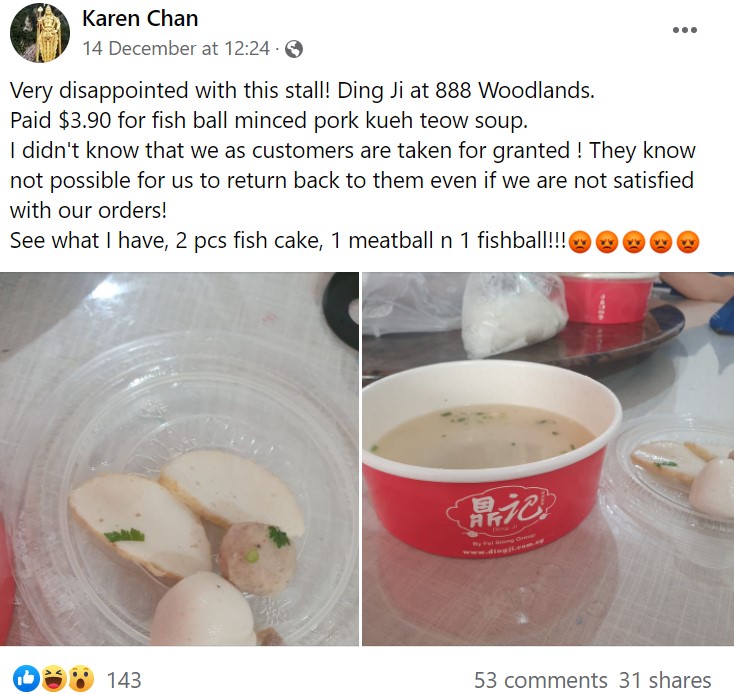 Other netizens commented on bad experiences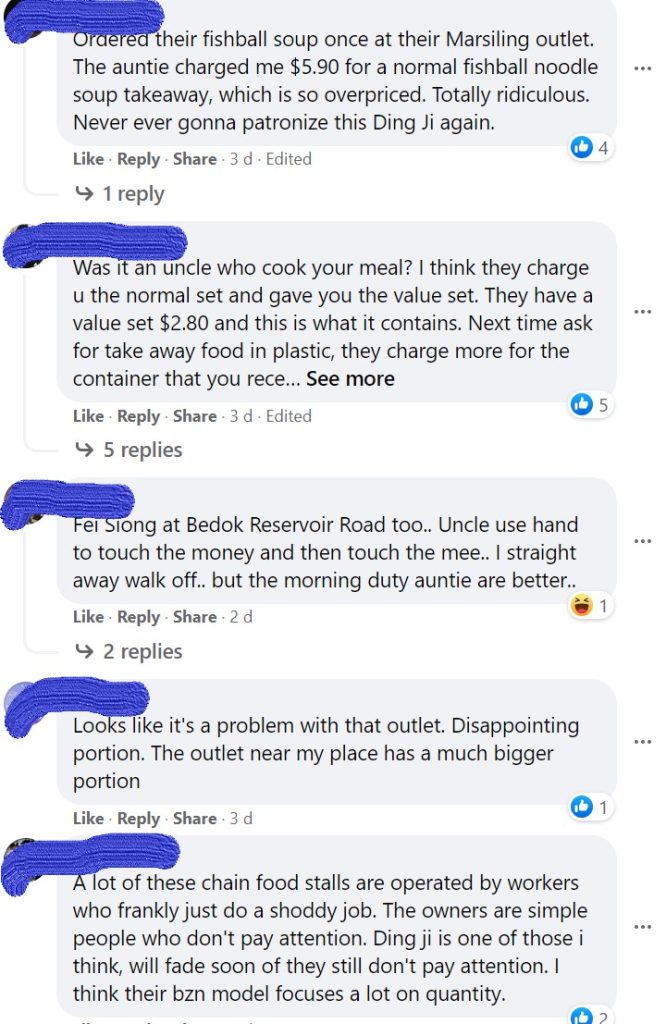 Image source: Karen Chan Facebook