A netizen recently posted on a Facebook page to voice her displeasure on the services and quality of the car she received from a 'K10 CAR RENTAL'.
According to the netizen, she had rented a car from the said car rental company but ended up allegedly receiving a faulty car when she went for collection.
She also mentioned that the salesman was allegedly late for 40 minutes during collection and remained unresponsive after the faulty car was handed over to her.
On top of that, she was also allegedly asked to bring the car to a workshop to settle some of the faulty issues of the car which she received.
Her dad was also allegedly blacklisted in the car rental market after the incident.
Here is her post
"Honestly one of the worst car rental provider. K10 car rental.
Came to collect the car but car was already in bad condition!
Window problem
speaker problem
one of the headlight problem
condition inside the car is so messy and dusty
Salesman not responsive after collection. During collection staff was late for almost 40min. Had to waste time and even ask us to go workshop to repair the window issue.
Not recommended at all!
Suspiciously we suspect they are the ones that blacklisted my dad's name in the car rental market. After we engage them only his name was blacklisted
Lodge police report and report to CASE also they cant help much because apparently nobody could verify which company blacklisted my dad. and we cant appeal to the correct rental market about his case either so now my dad cannot rent cars from other company
Cant even leave reviews on their google and fb page.
Recently saw another person complain also about this company!"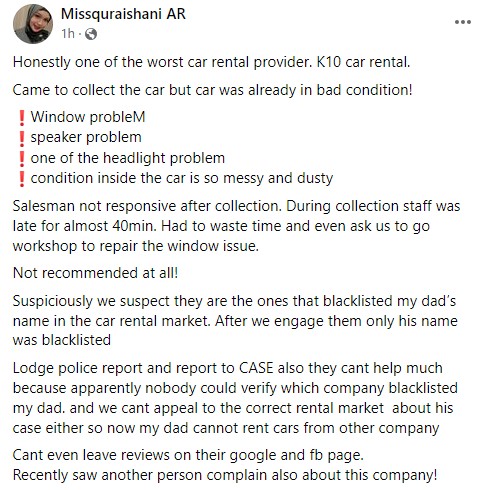 Shared exchange with car rental company
Included in the netizen's post were exchanges over Whatsapp with the car rental company.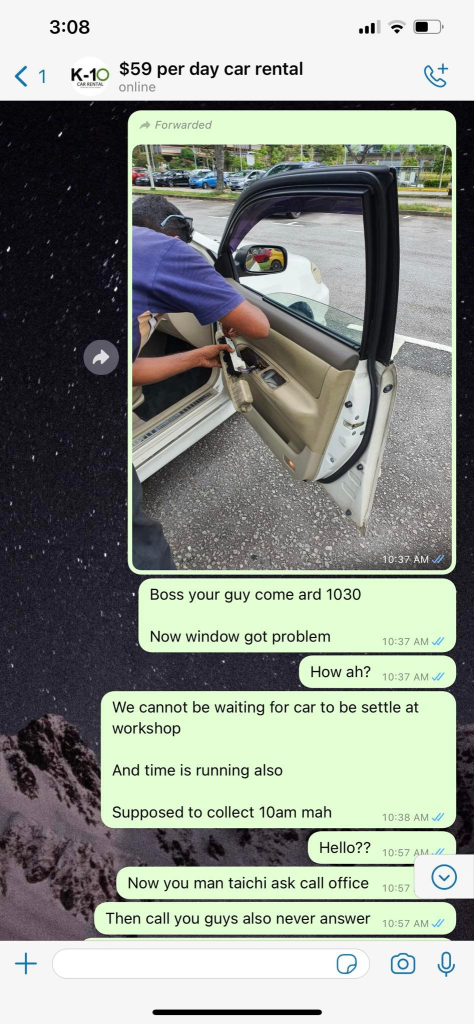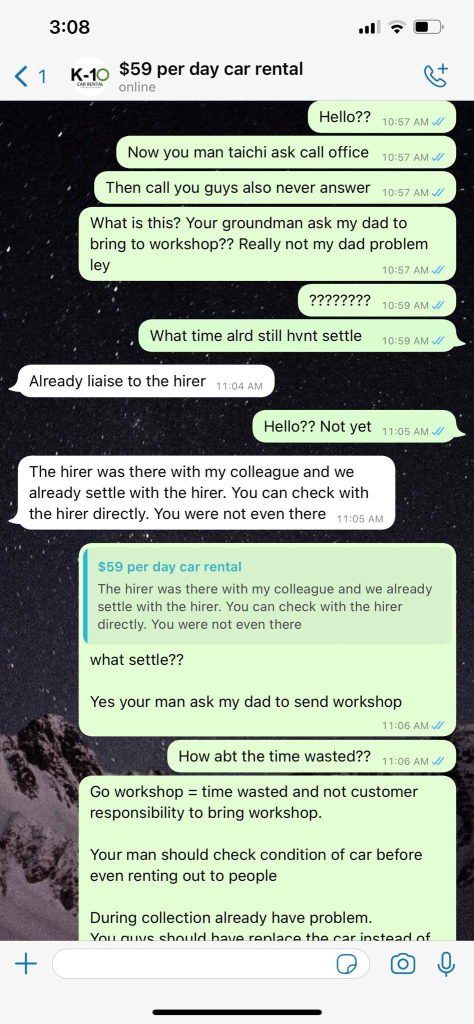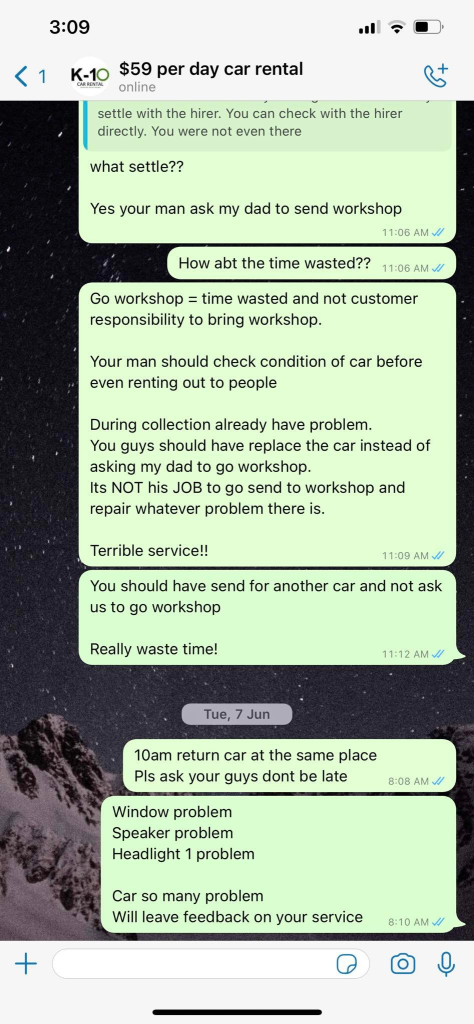 Image source: Facebook user Missquraishani AR via Complaint Singapore