A netizen has taken to social media to voice his displeasure at Wang BBQ & Grill food stall which is located at Serangoon Gardens Chomp Chomp Food Centre.
He mentions that he honestly feels completely disgusted by the food and service that the stall has provided him.
According to his post, the food looks good but tasted horrible, either tasting like it has been burnt from overcooking or just does not taste up to his standards.
He also said that he paid $18.20, only to be shortchanged by the staff as they have left out some food which he had ordered.
Only after he confronted the staff did they conveniently use the excuse that they 'forgot' to put the matter to rest.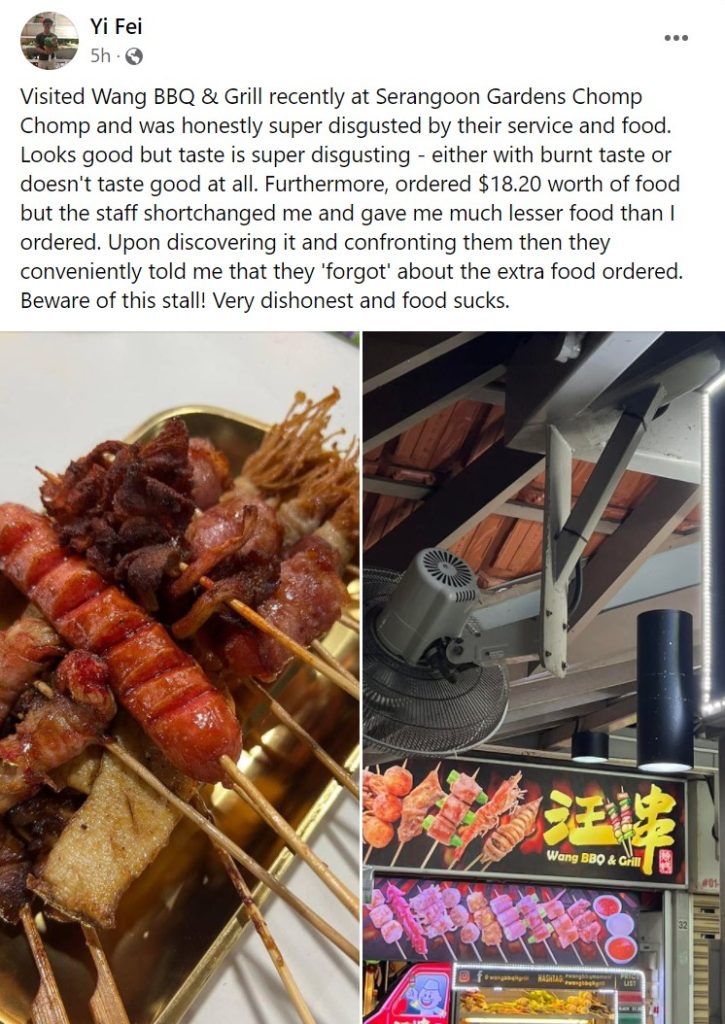 Image source: Yi Fei/Facebook