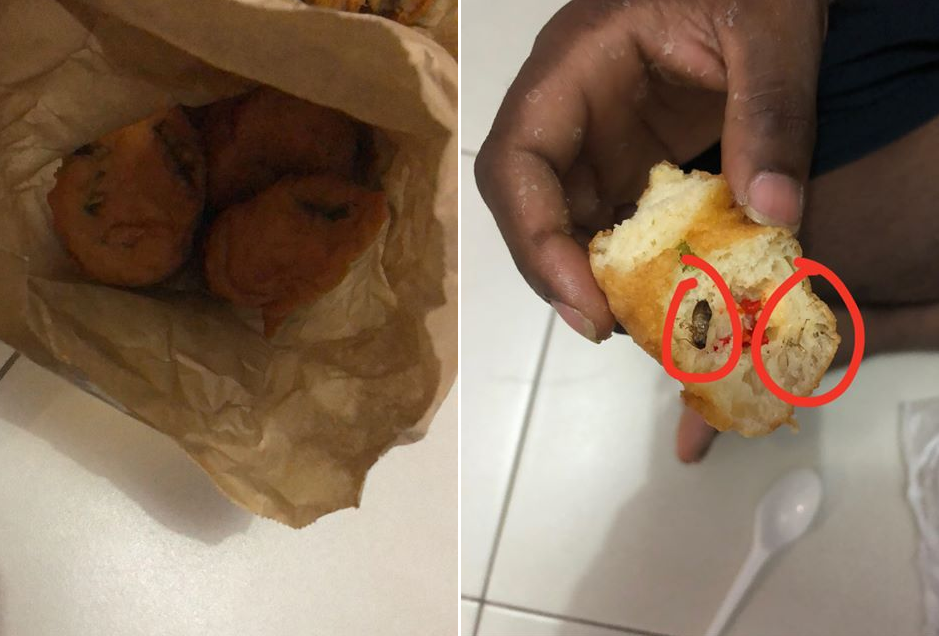 A Singapore Uncensored reader bought snacks from a food stall located at Ang Mo Kio Avenue 6 found a little extra protein in her snack.
She bought a total of 8 pieces of Vadai (Vada), a popular Indian snack from a food stall located at Mr Teh Tarik, Blk 728 Ang Mo Kio Ave 6 S560728. She shared four pieces with her friend and took home four pieces herself which cost a total of $4.
While she was sharing the snack with her brother, the brother bite halfway and discovered a cockroach.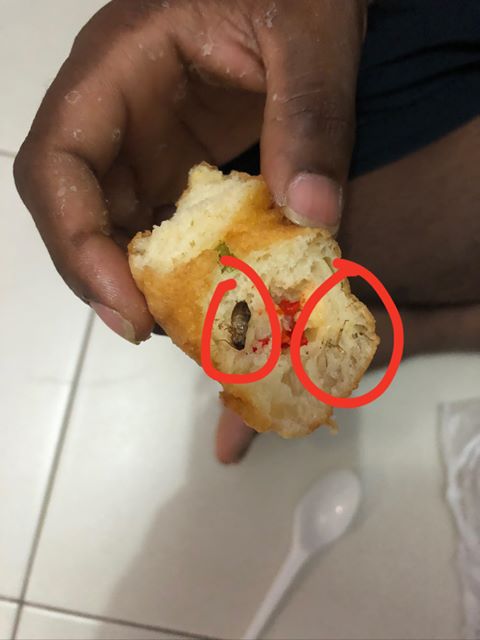 After discovering the cockroaches she contacted her friend to throw her share of the snack away.
" Hi guys I found this at my vadi at teh tarik at Ang Mo Kio central please be careful as you go there. At Blk 728 Ang Mo Kio ave 6 Singapore 560728 "