A netizen, going by the alias of Mei Ling on Facebook recently shared a post with pictures attached about an uncle who was in the queue in front of her.
She also mentioned in a reply to a comment to another netizen that the uncle was actually shaking his leg, like how some men like to shake their leg when they have nothing to do.
She had told the uncle that he is doing it on a grocery basket, possibly concerned about the impact of hygiene for other users but got scolded 'siao' by the uncle instead.
Here is her post
'Photo was taken at Sheng Siong at Blk 845 Yishun. I told the uncle nicely this is a grocery basket, and is used mainly to put groceries, food, fruits and vegetables.
He asked me back, if I am 'Siao'? So far, no one has said anything about his behaviour.'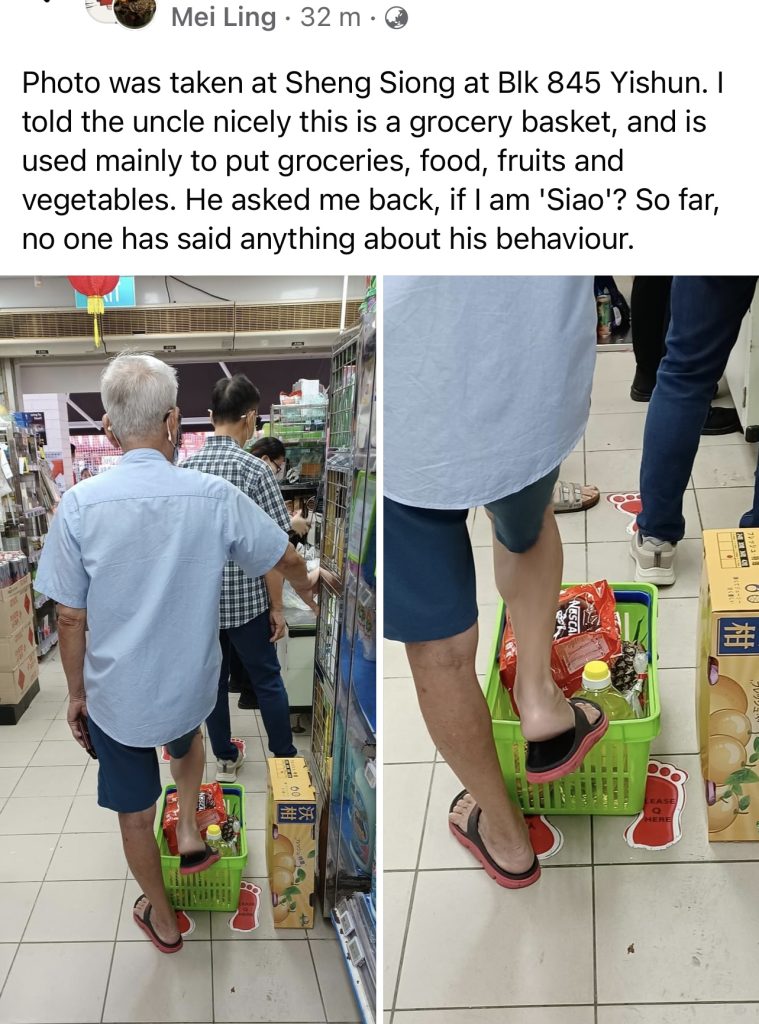 Here are what netizens think
This kind of uncle very stubborn one. Cannot talk sense.
U deserve a pat on the back for pointing out his unhygenic behaviour.
Quite sad to see this kind of old uncle doing not the right thing right in the general public places, Hope all old uncle can be more and more Gracefully, kind, helpful and understanding to one another…so we can live a more Happy and Gracefully life…than give younger people no chance to write not so nice thing about us.
Yishun again