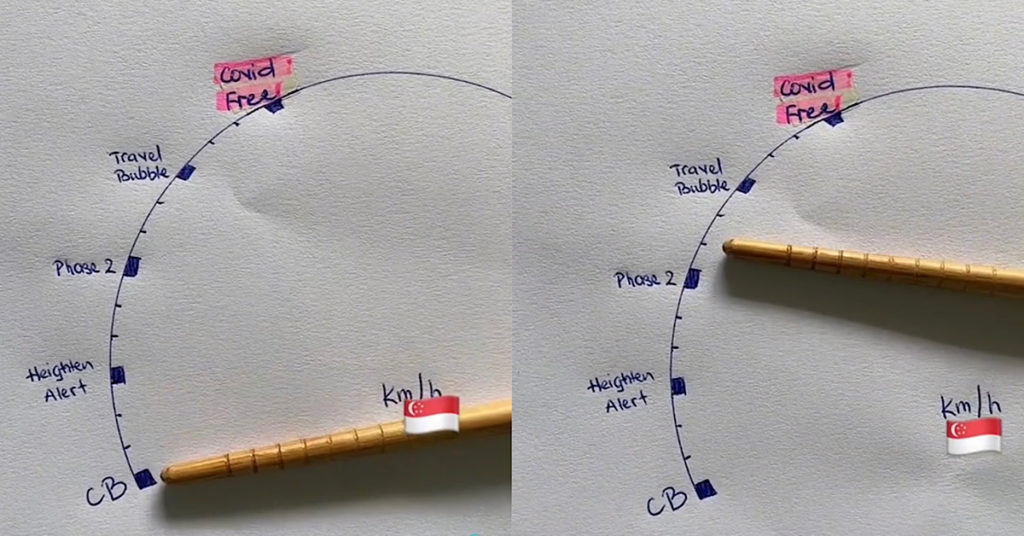 A netizen shared a video on Tiktok using a speedometer to describe Singapore's Covid-19 progress from the Circuit Breaker (CB) period.
Covid-19 first reached our shores in January 2020, and is still around with the government moving towards treating it like an endemic instead of a pandemic.
The situation did improve after the CB period and we were at phase 3 as vaccinations and regular testings began to roll out, before we went back to a heightened alert and almost 200 cases a day now.
Lets hope that the situation improves so that we do not need to go into another CB.
Full video loading…
Image and Video source: @janehikesanddraws Tiktok